In the summer of 2008 we had a contest at work and for those who chose to participate,
we drew song titles from an envelope and attempted to decorate our cubicles in accordance with the song titles.
The song I chose was "I Can See Clearly Now", by Johnny Nash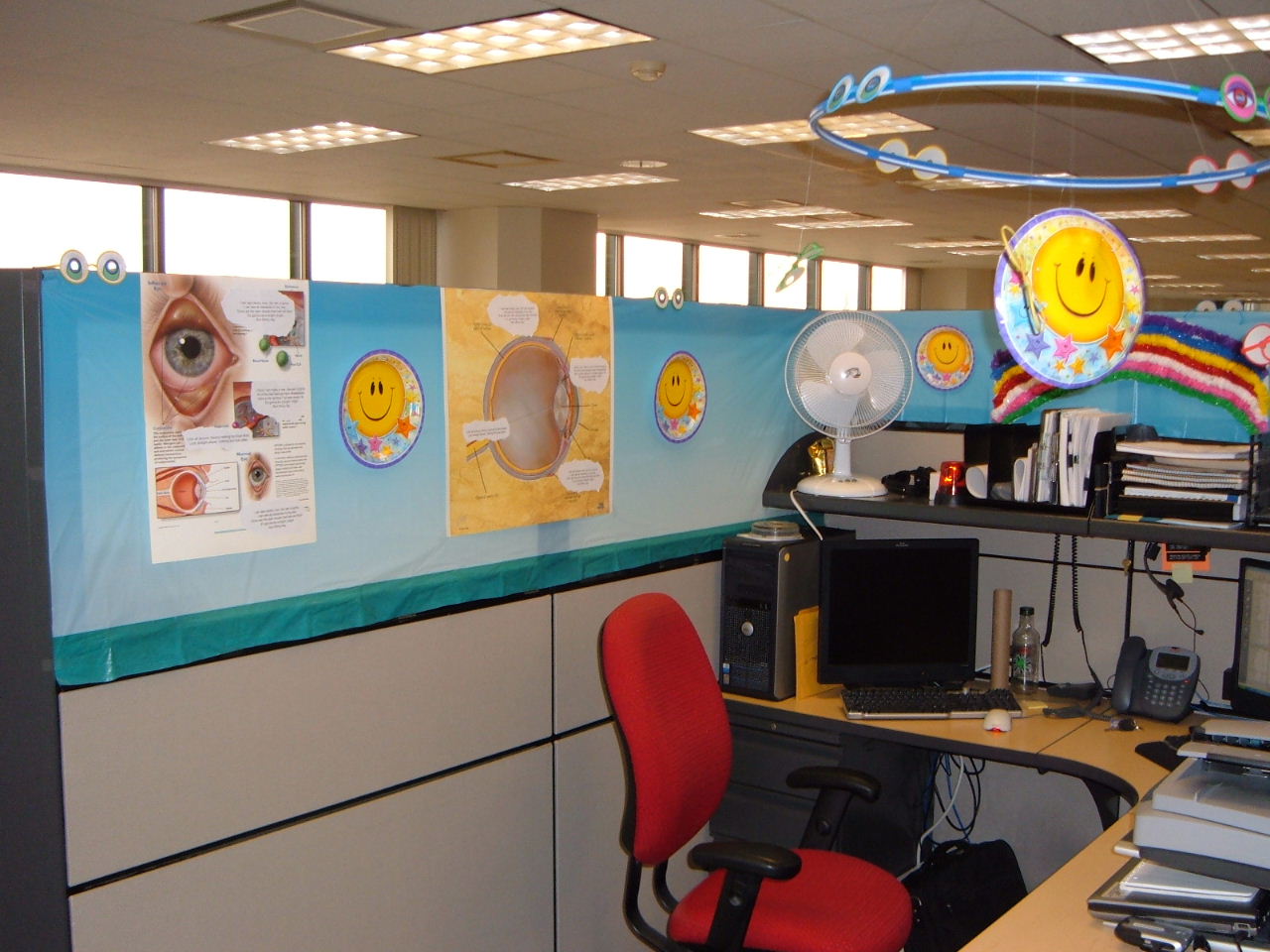 This is my cubicle, decorated to fit the theme
See the sun, rainbow, blue skies, funny glasses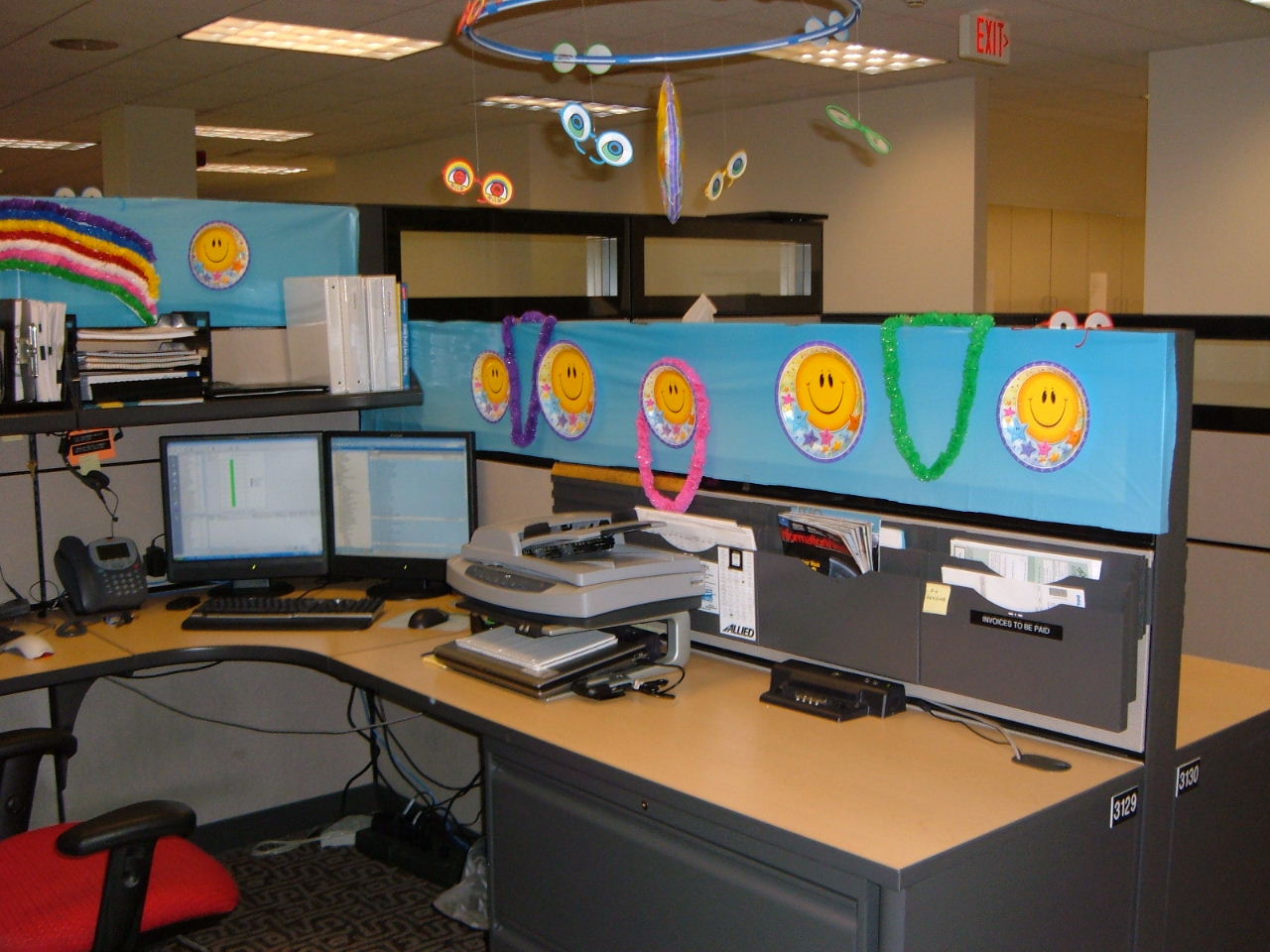 It fits the song title, don't you think?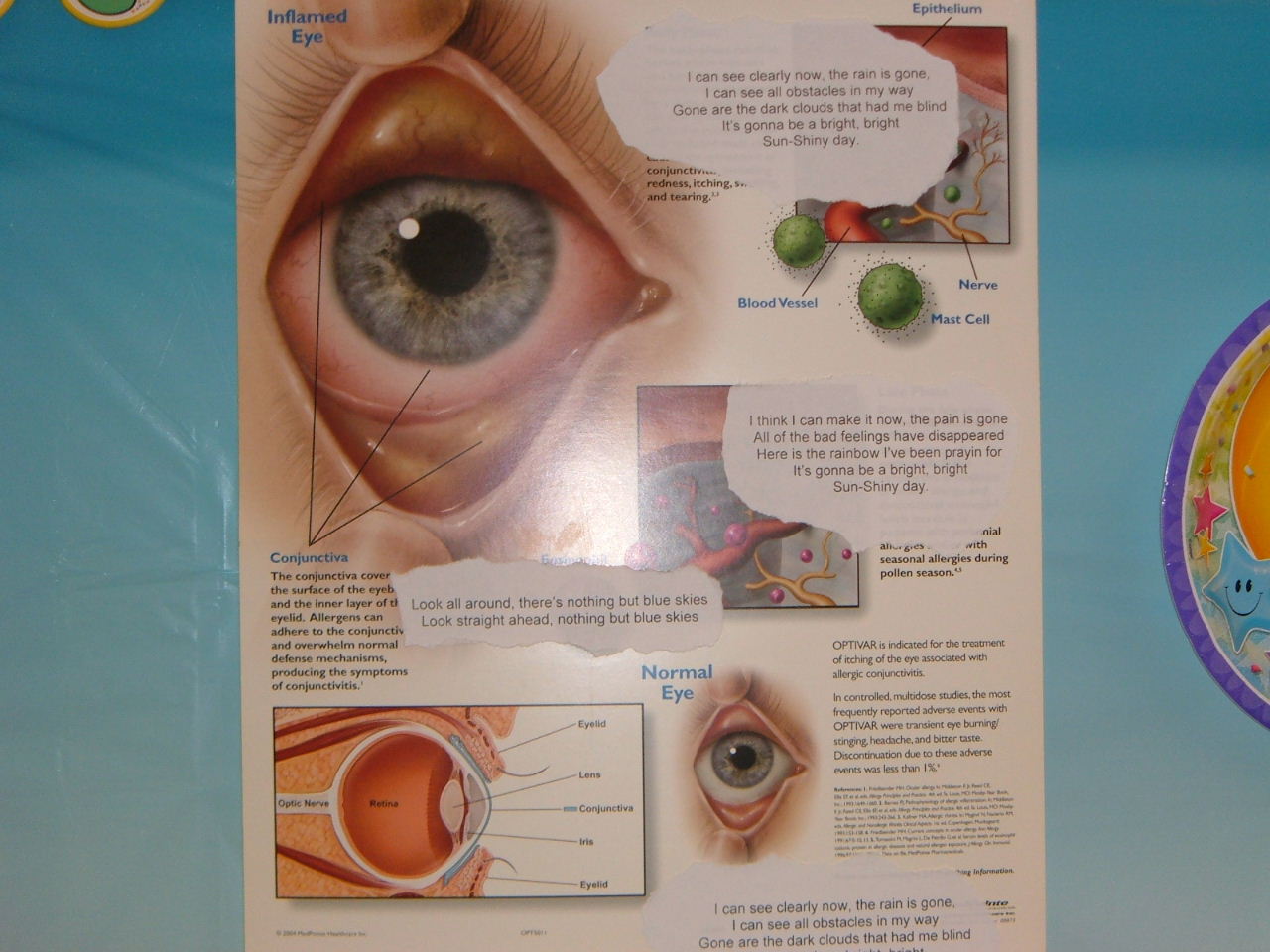 Dr. Skuza gave me this poster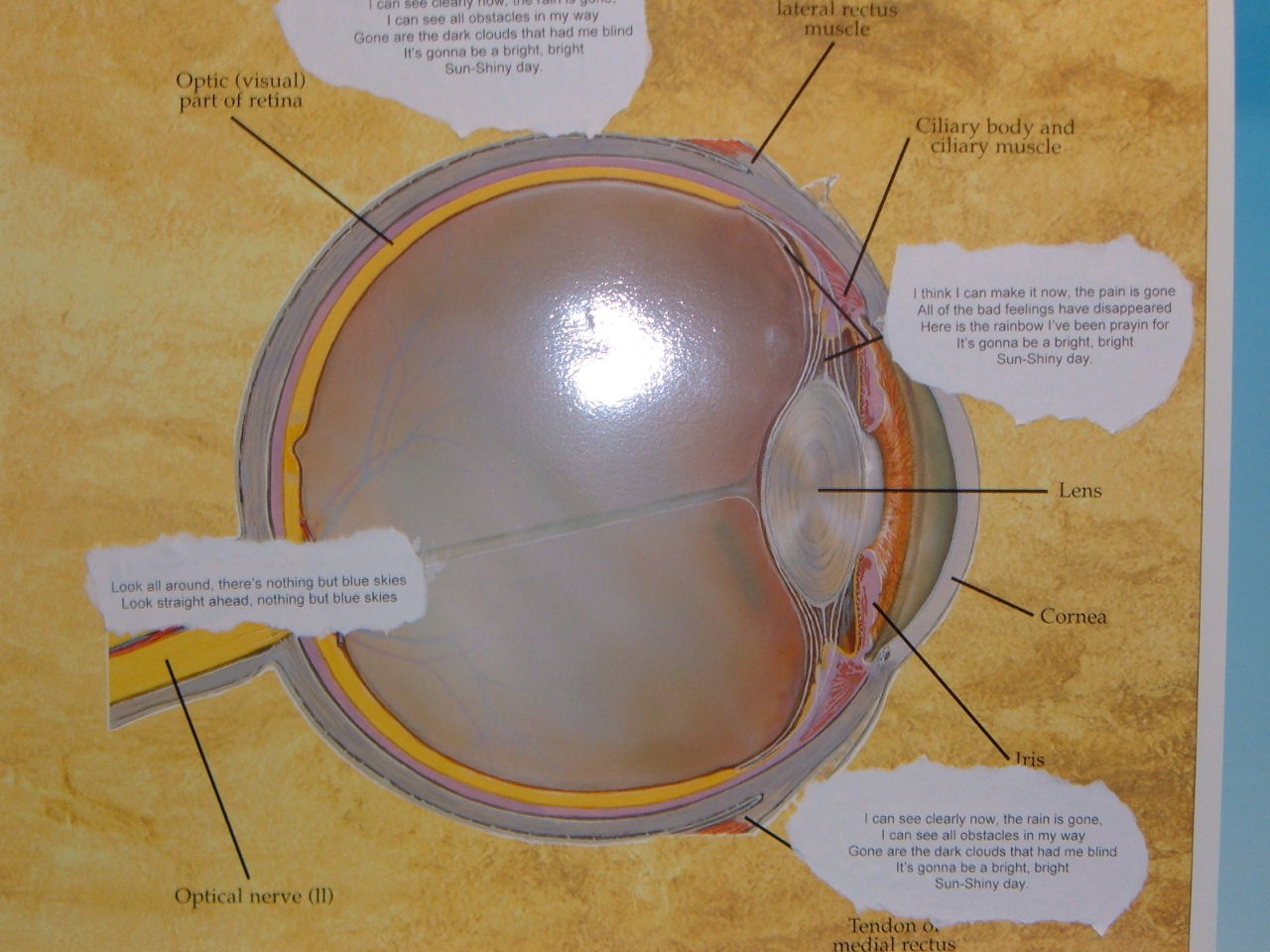 And this one... I pasted the lyrics onto the poster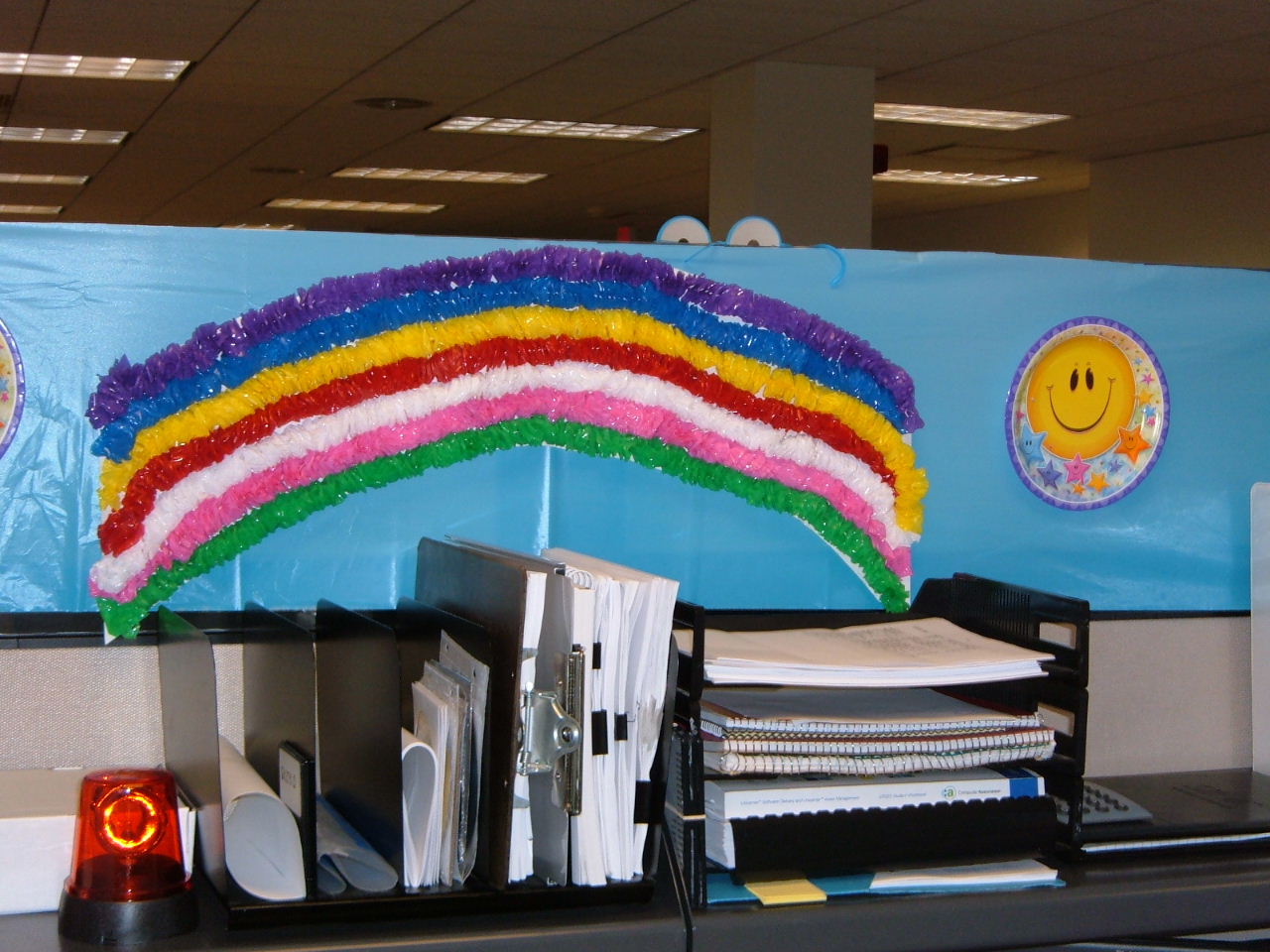 Rosanna worked very hard on this rainbow... very creative!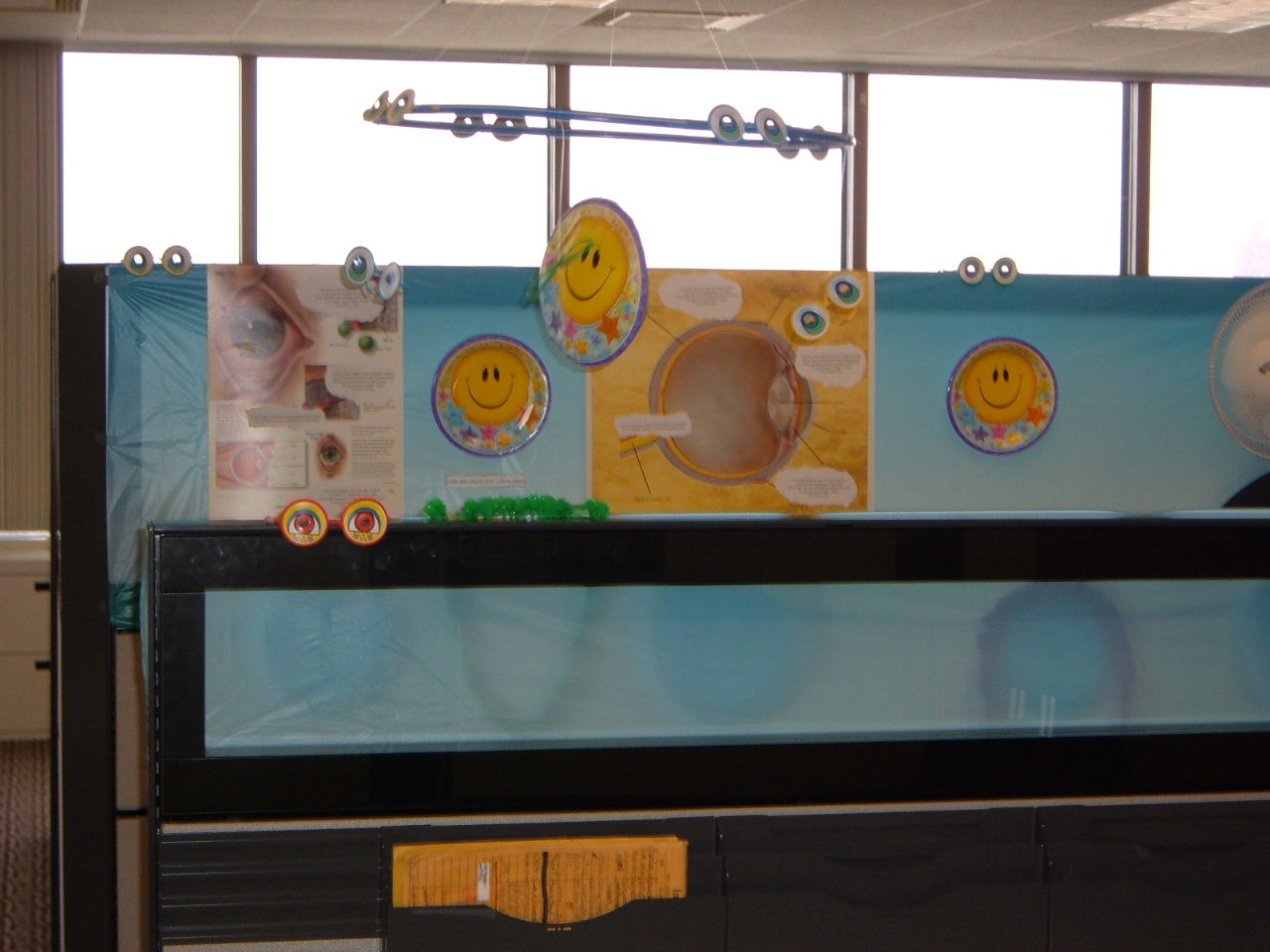 Very nice. We captured the essence of the theme.
While several of us worked on our own, others worked in teams,
decorating several cubicles with each theme.
When I saw this one I knew I was up for a challenge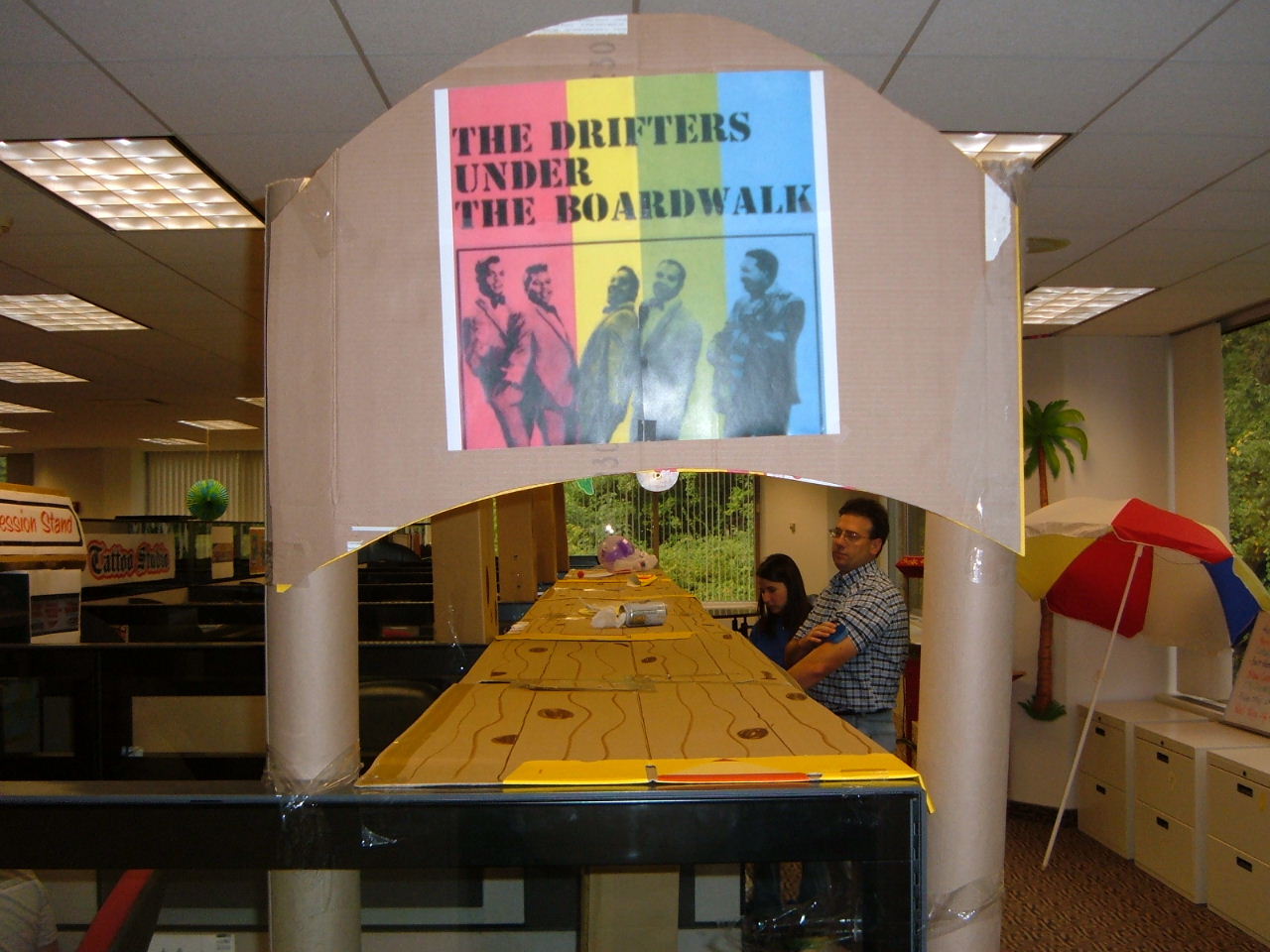 This group had decorated several cubicles with the "Under the Boardwalk" Theme
I will let the pictures speak for themselves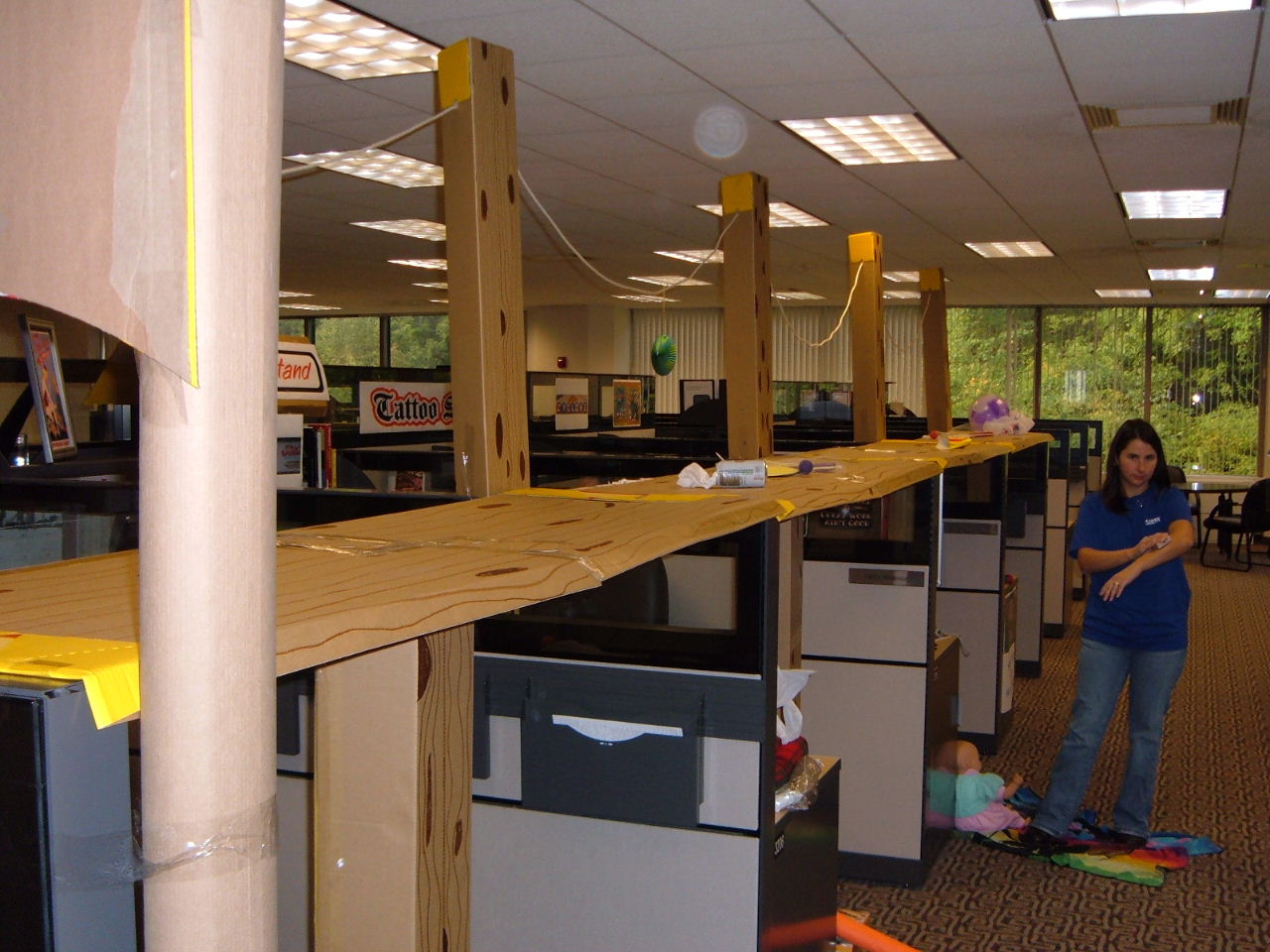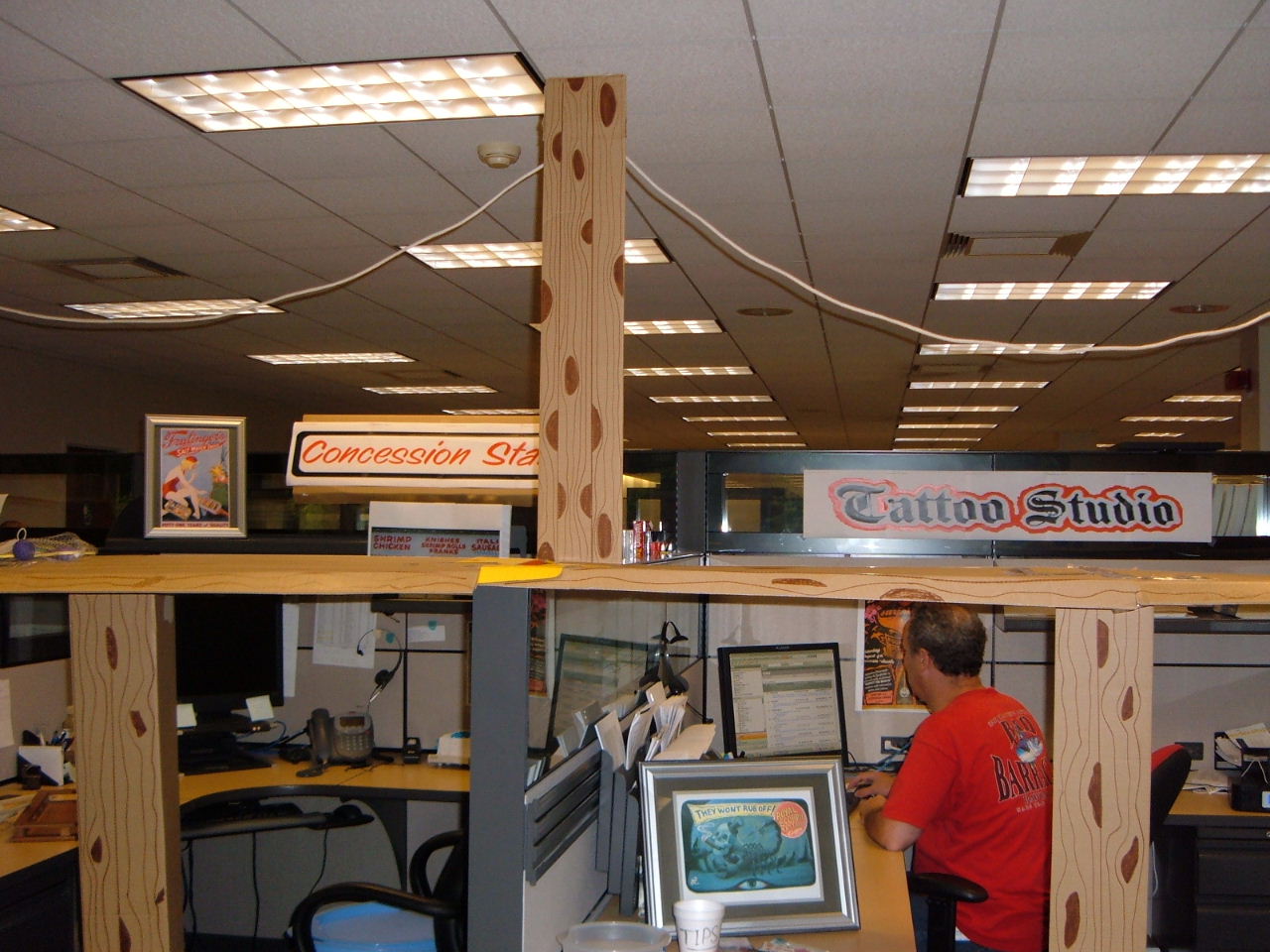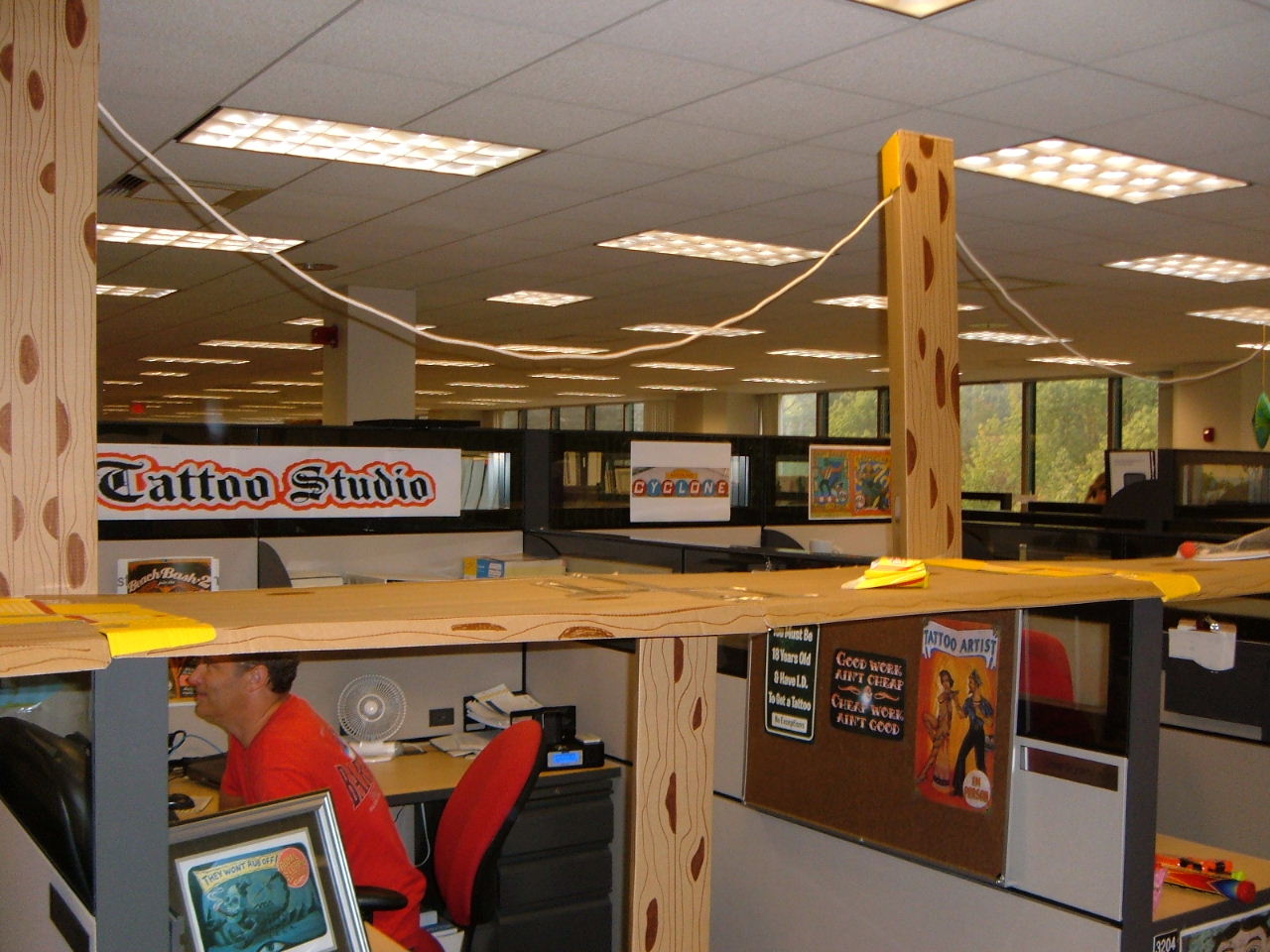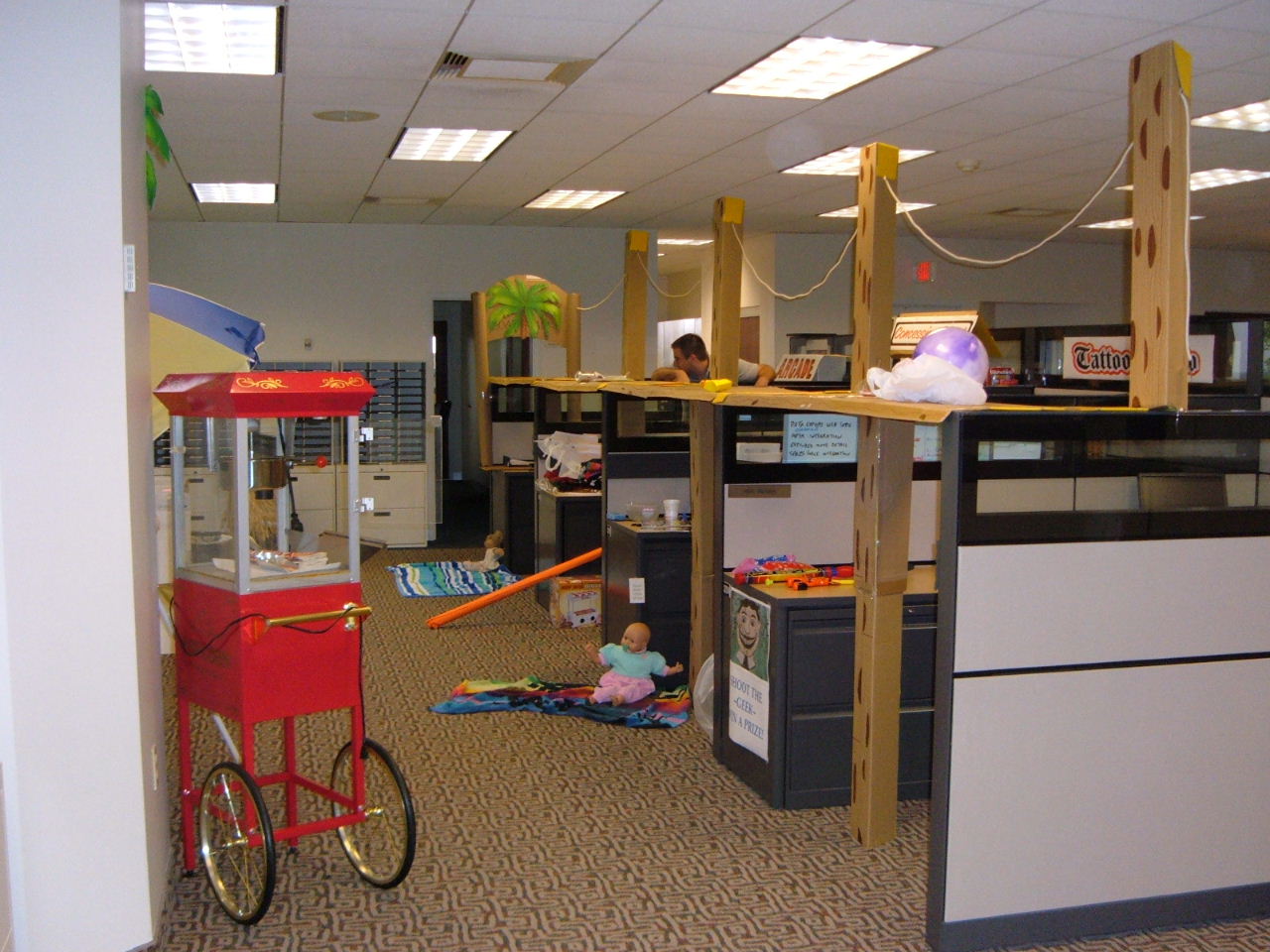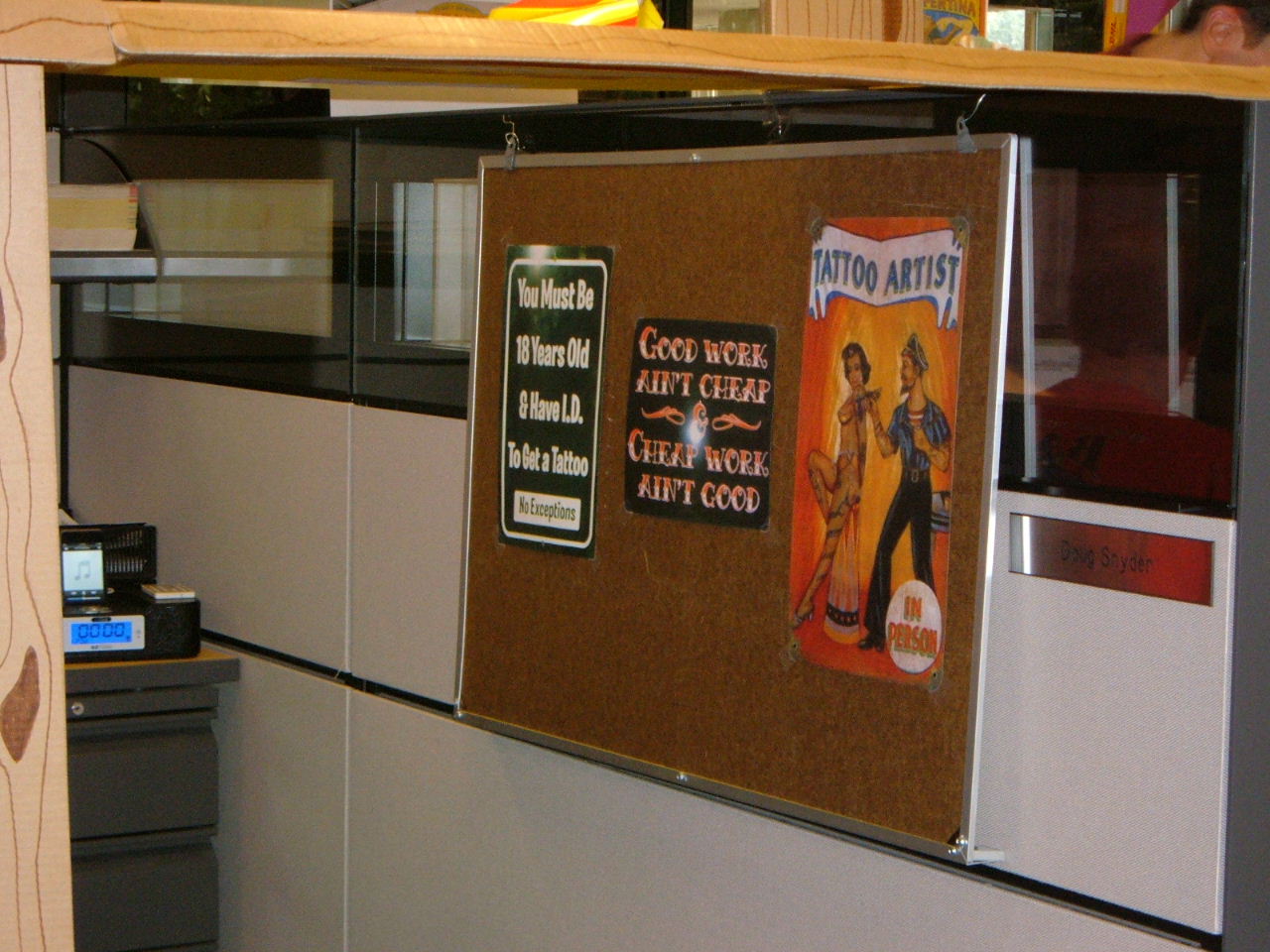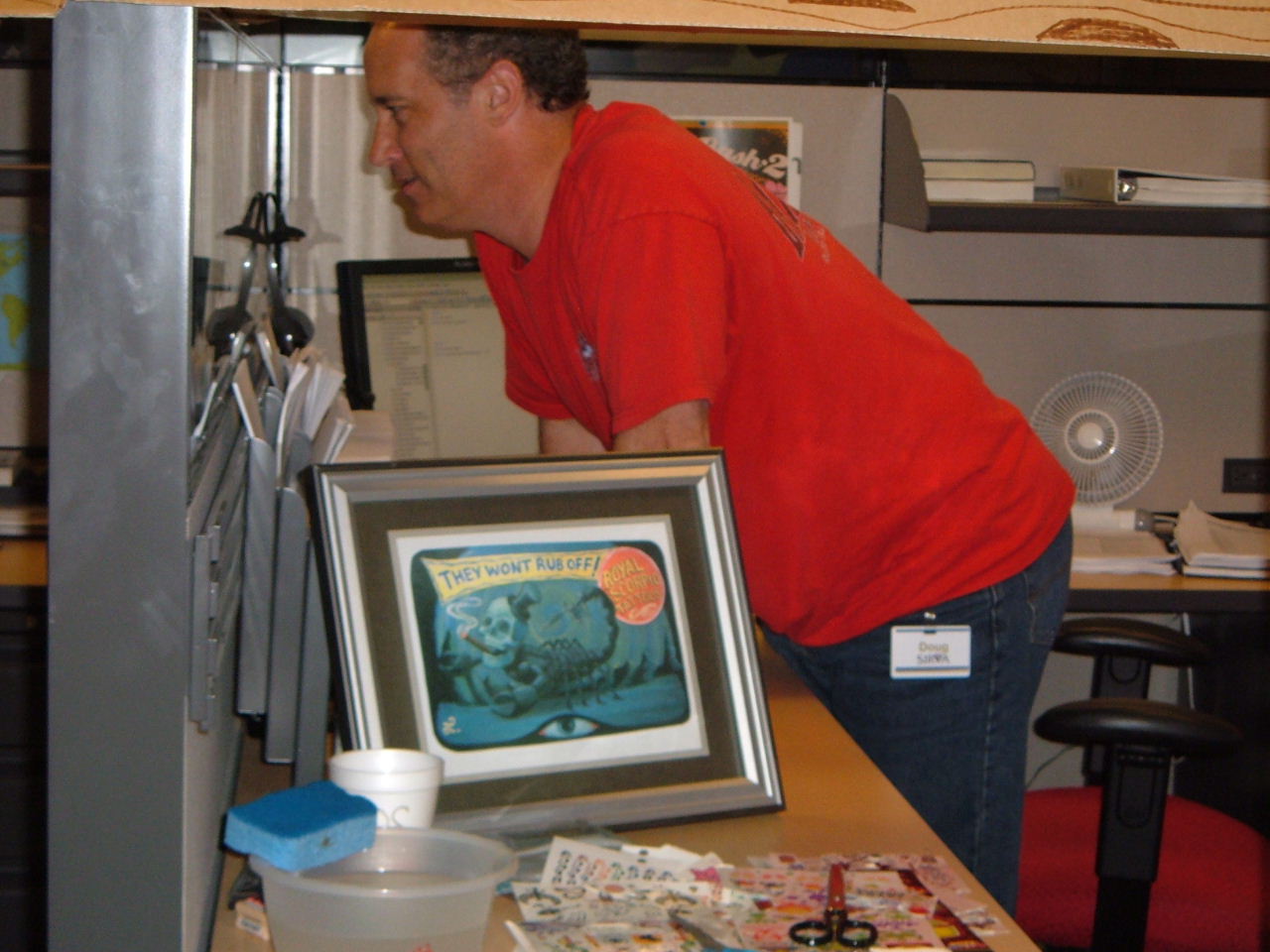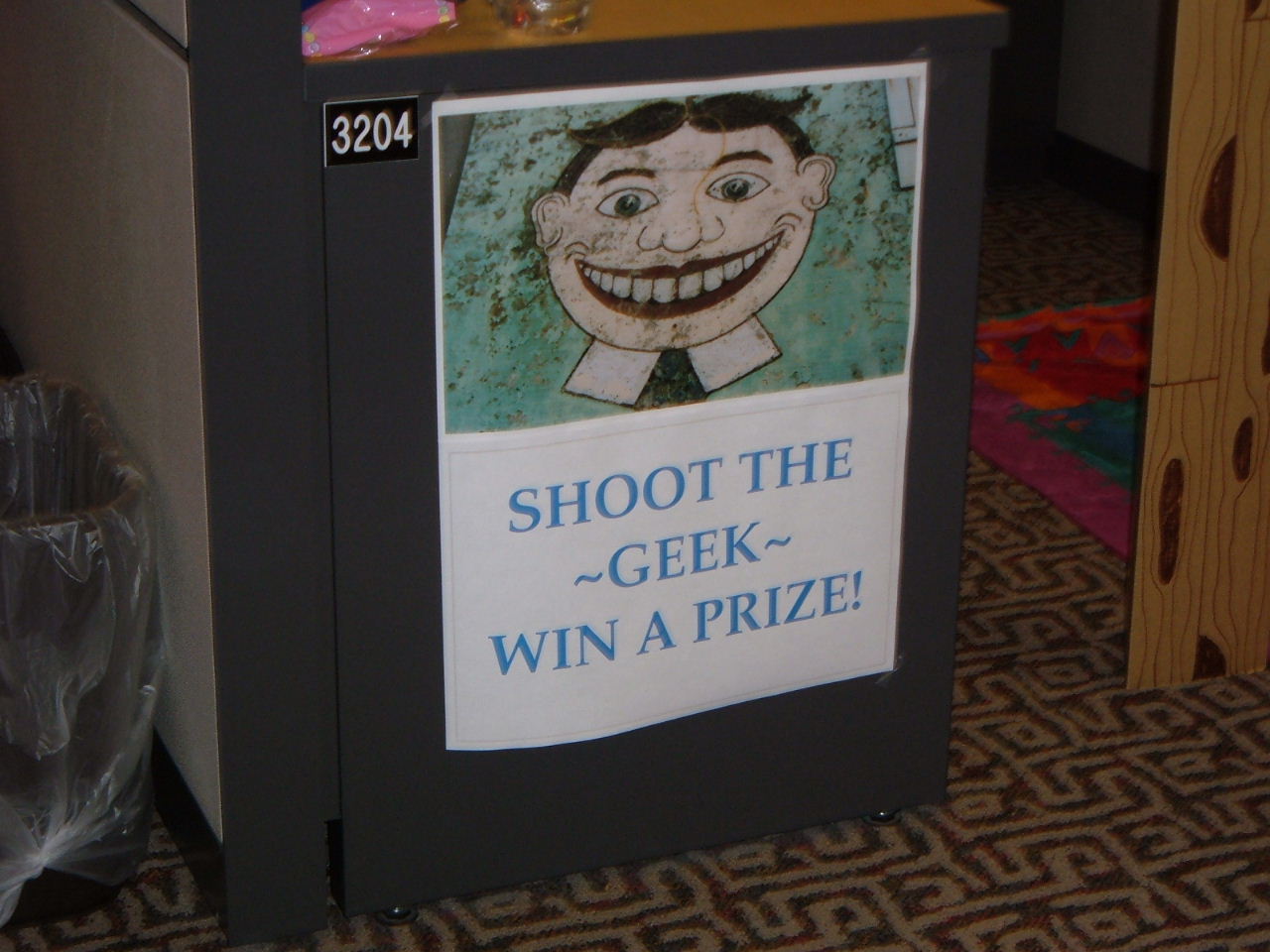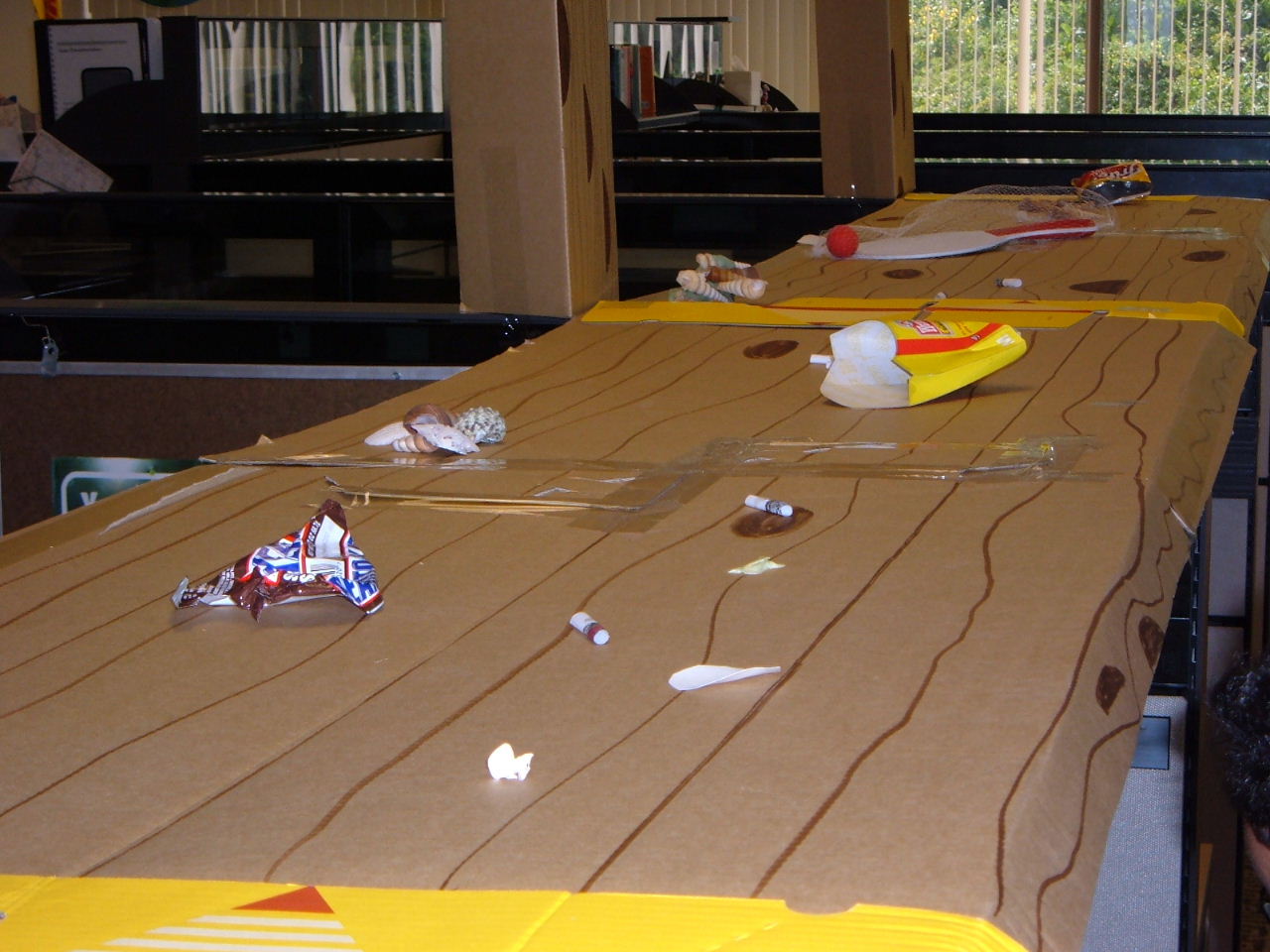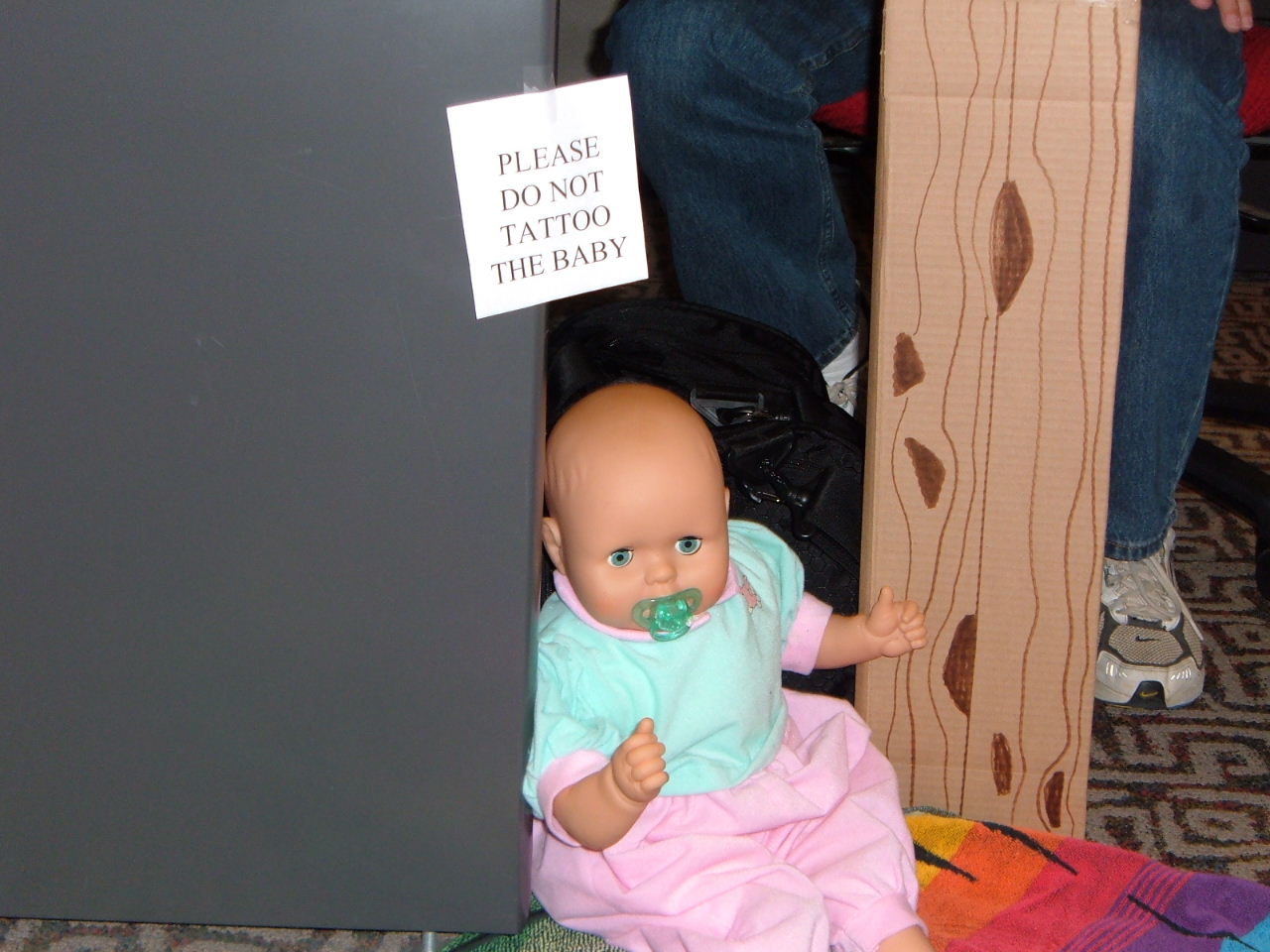 Needless to say, the "Boardwalk" theme won the prize, a $100 gas card.
They did a great job and the prize was well deserved

Let's take a look at some of the other themes
"Summer Vacation"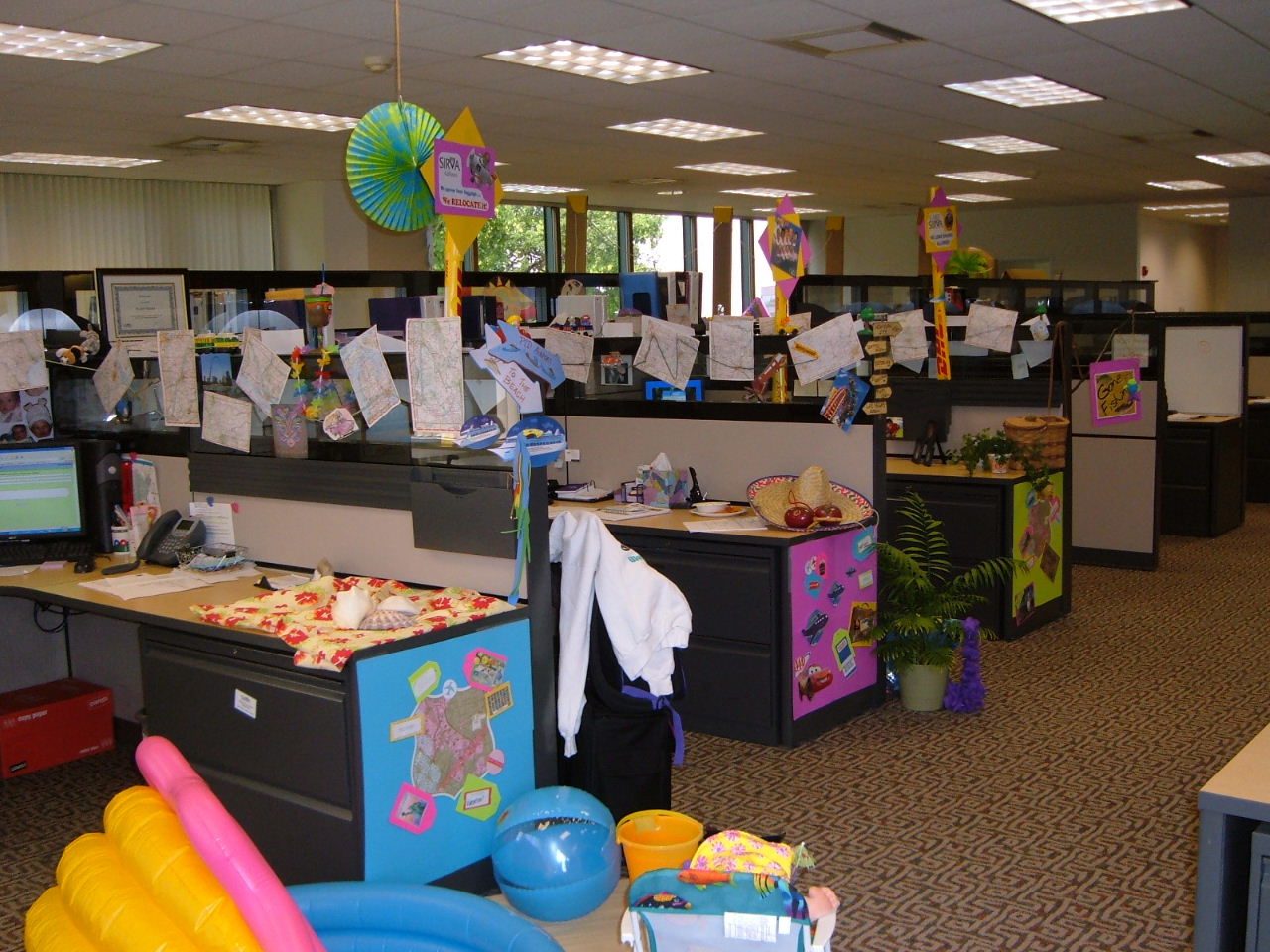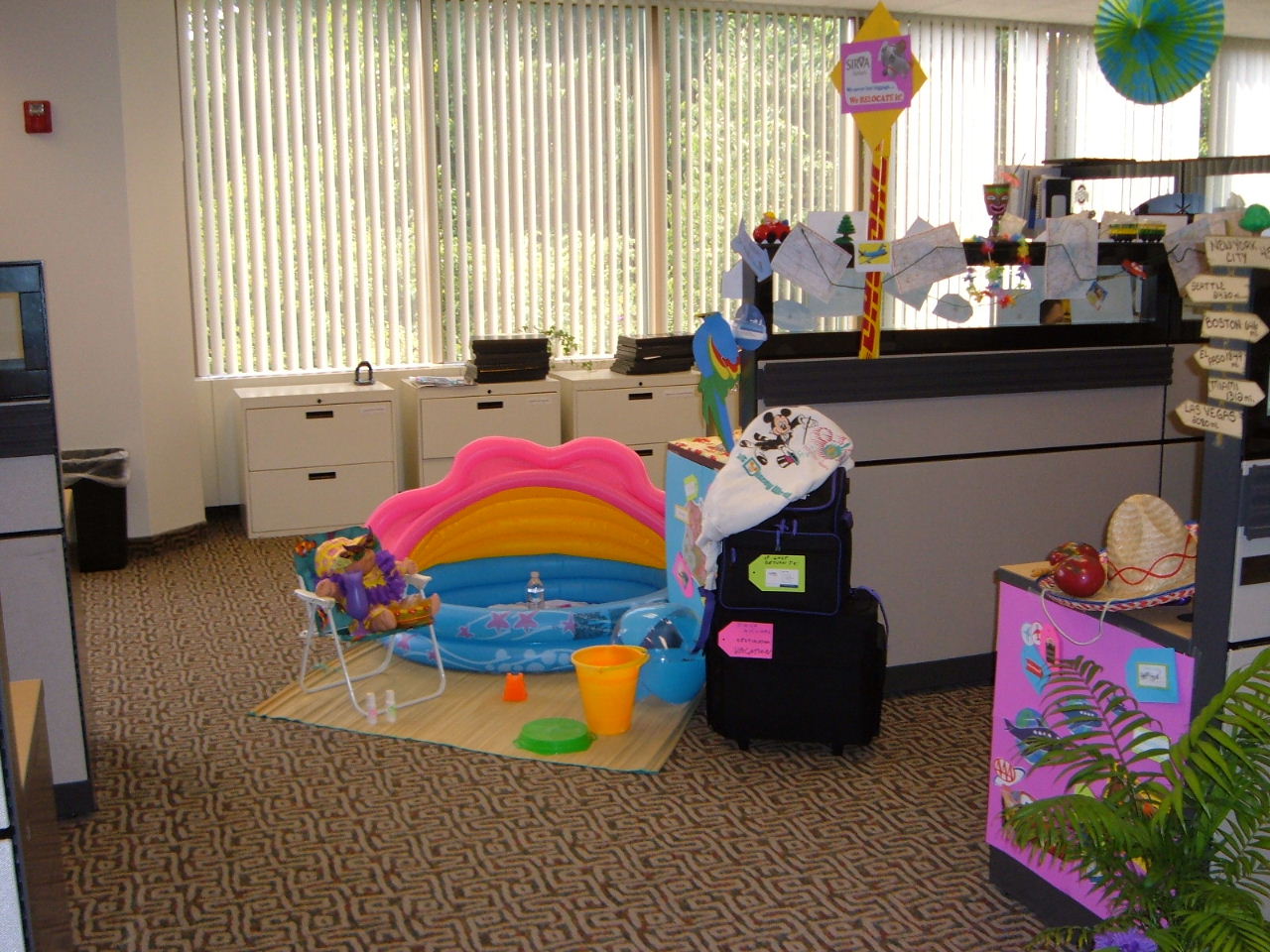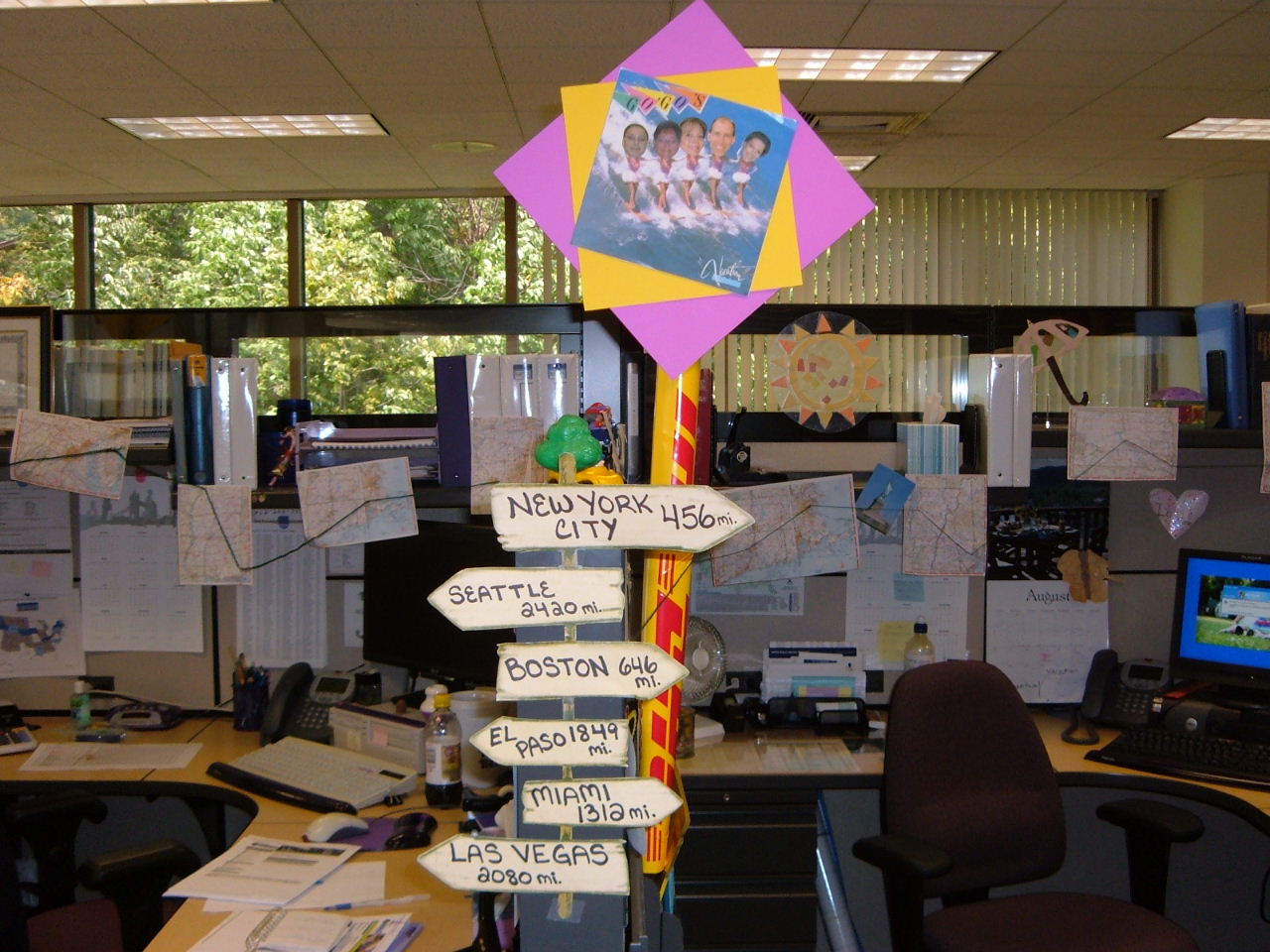 "Guitars And Tiki Bars"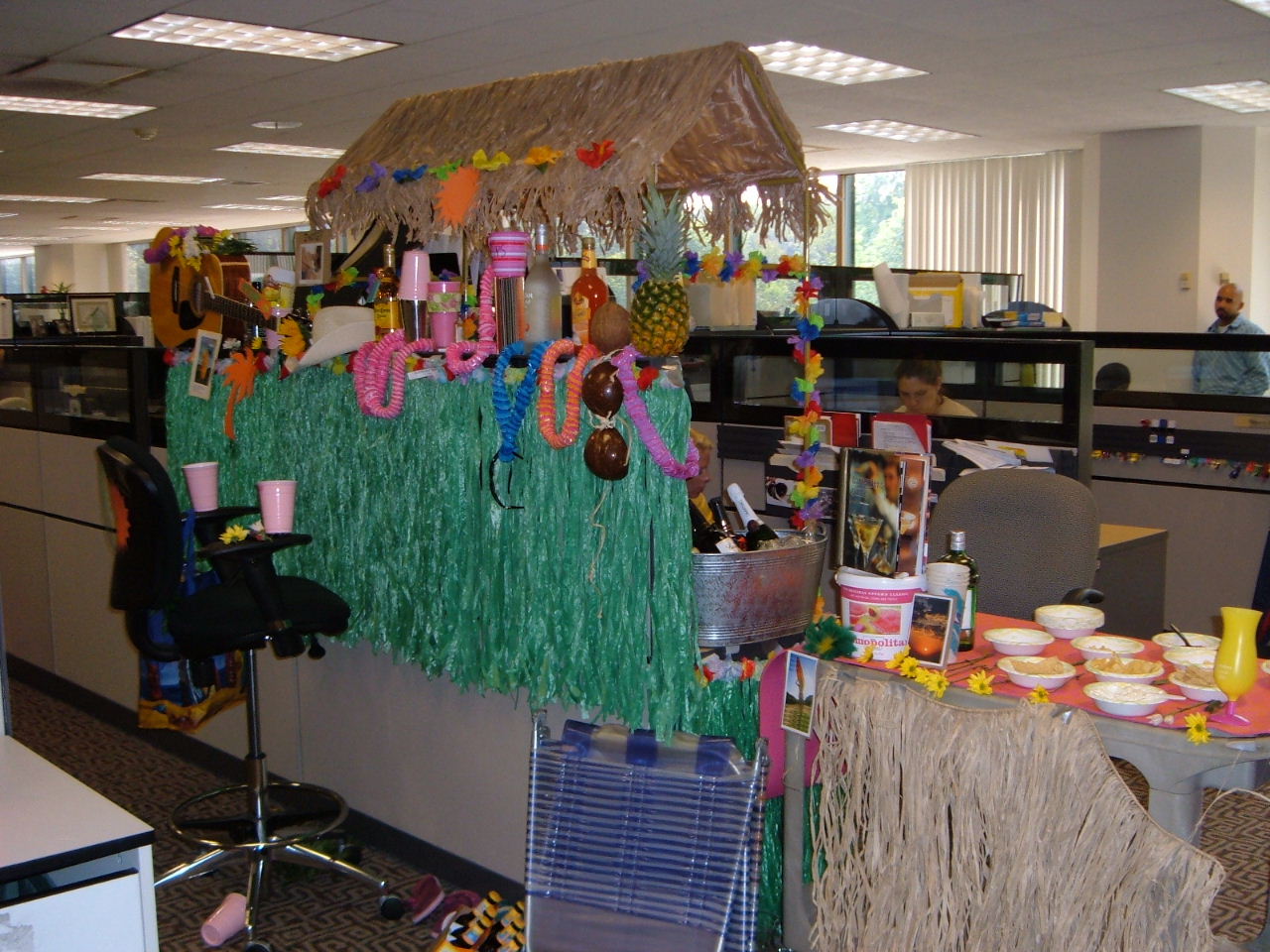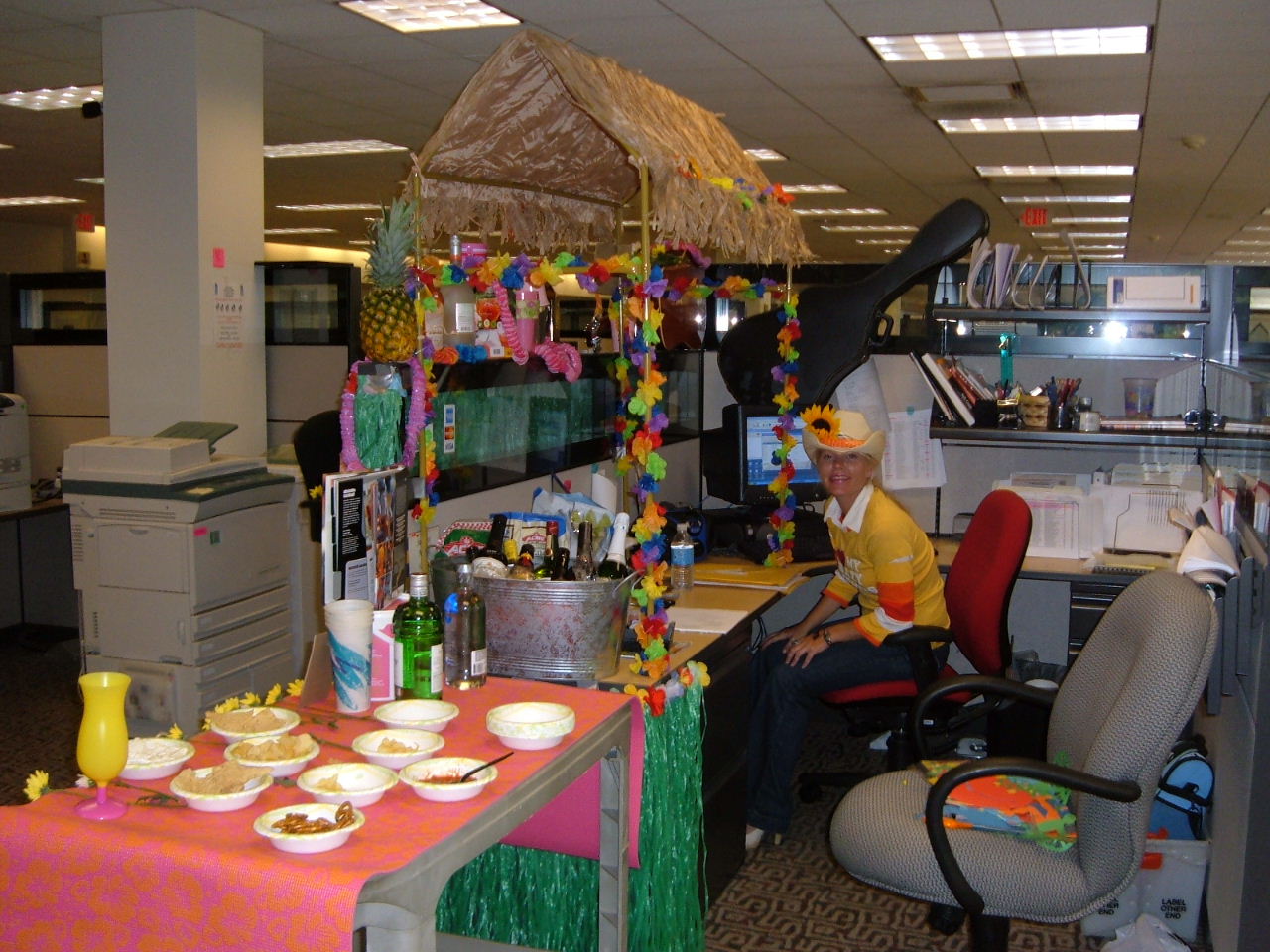 "Walking On Sunshine"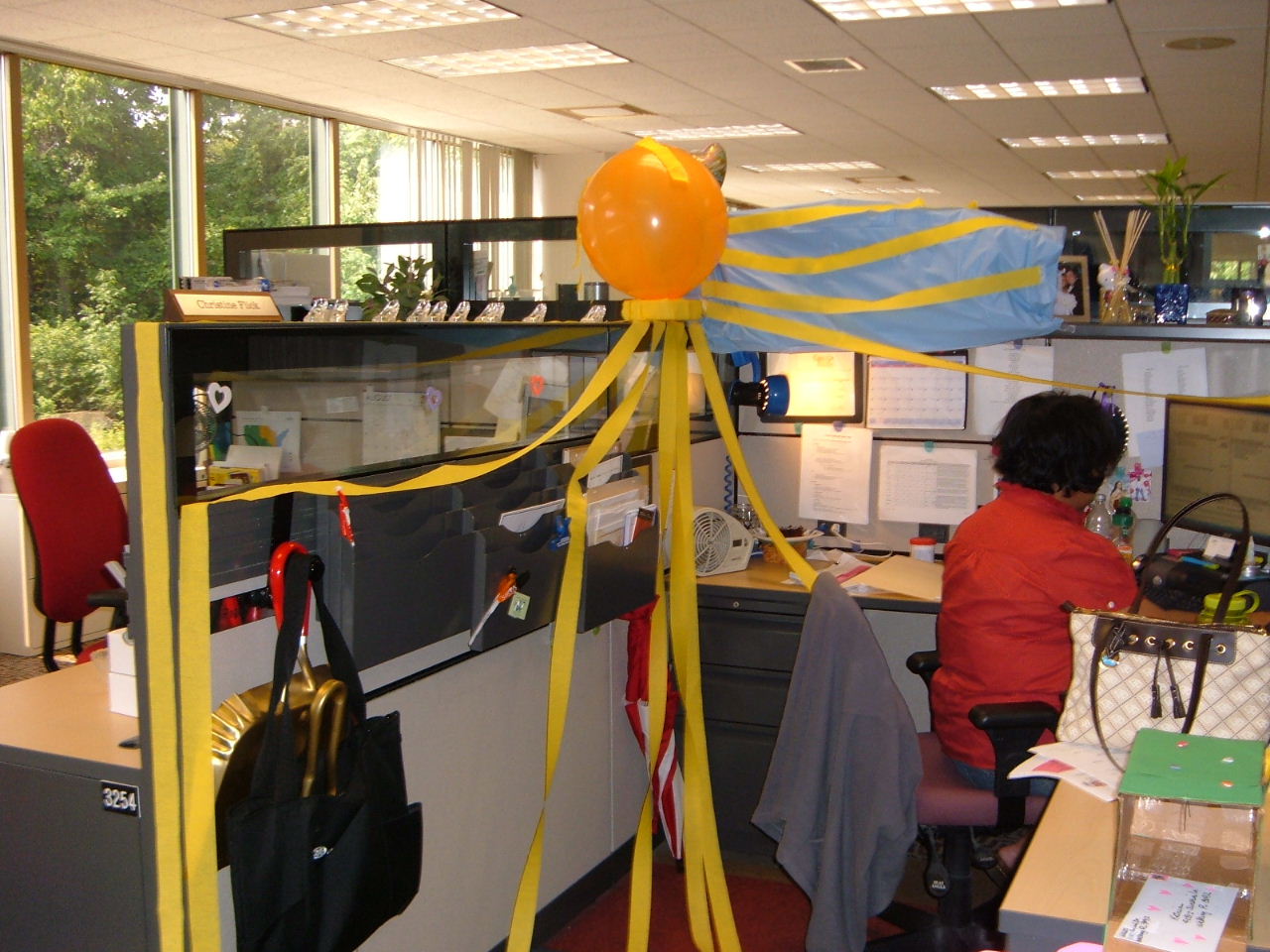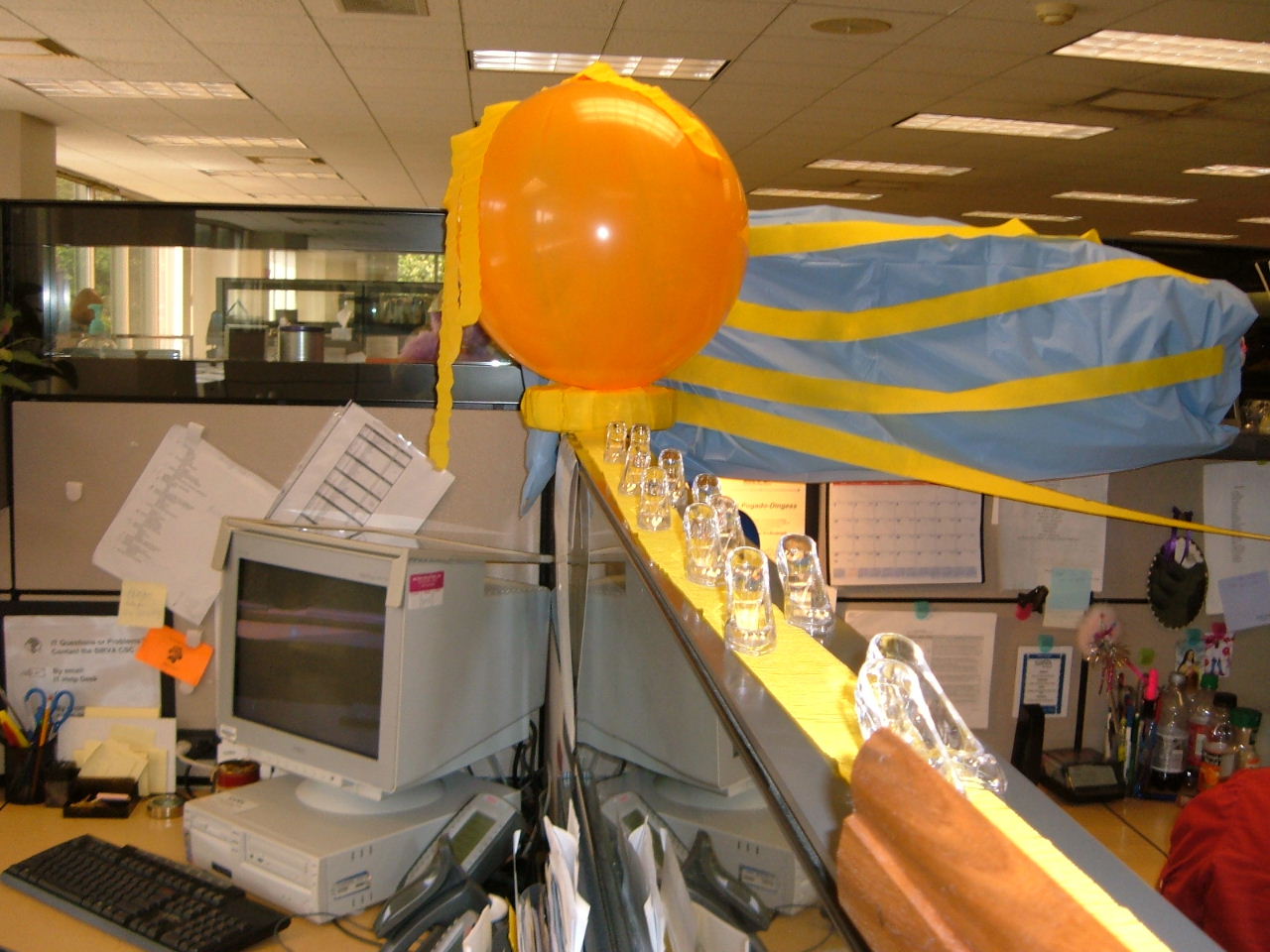 "The Summer Of 1969"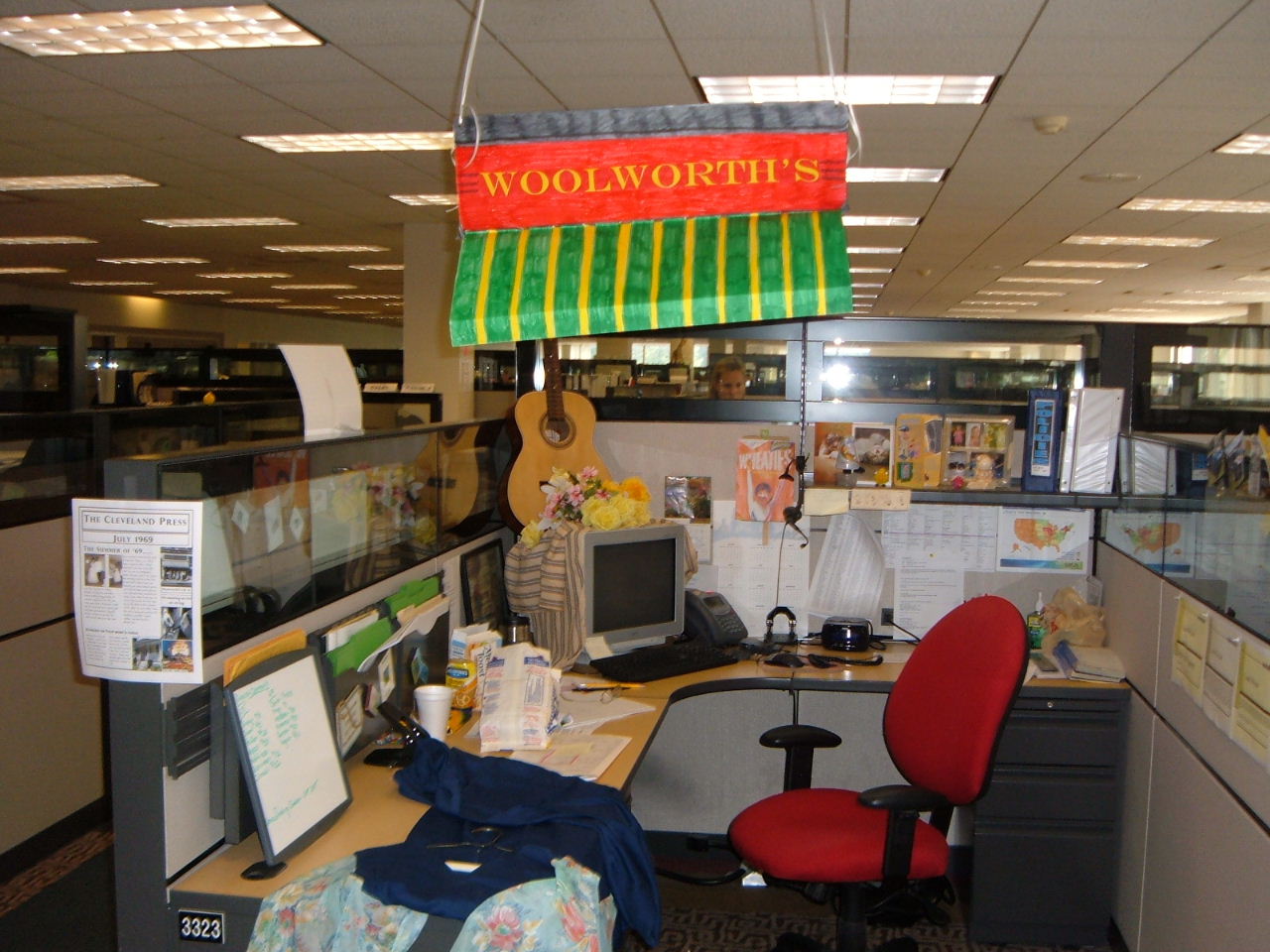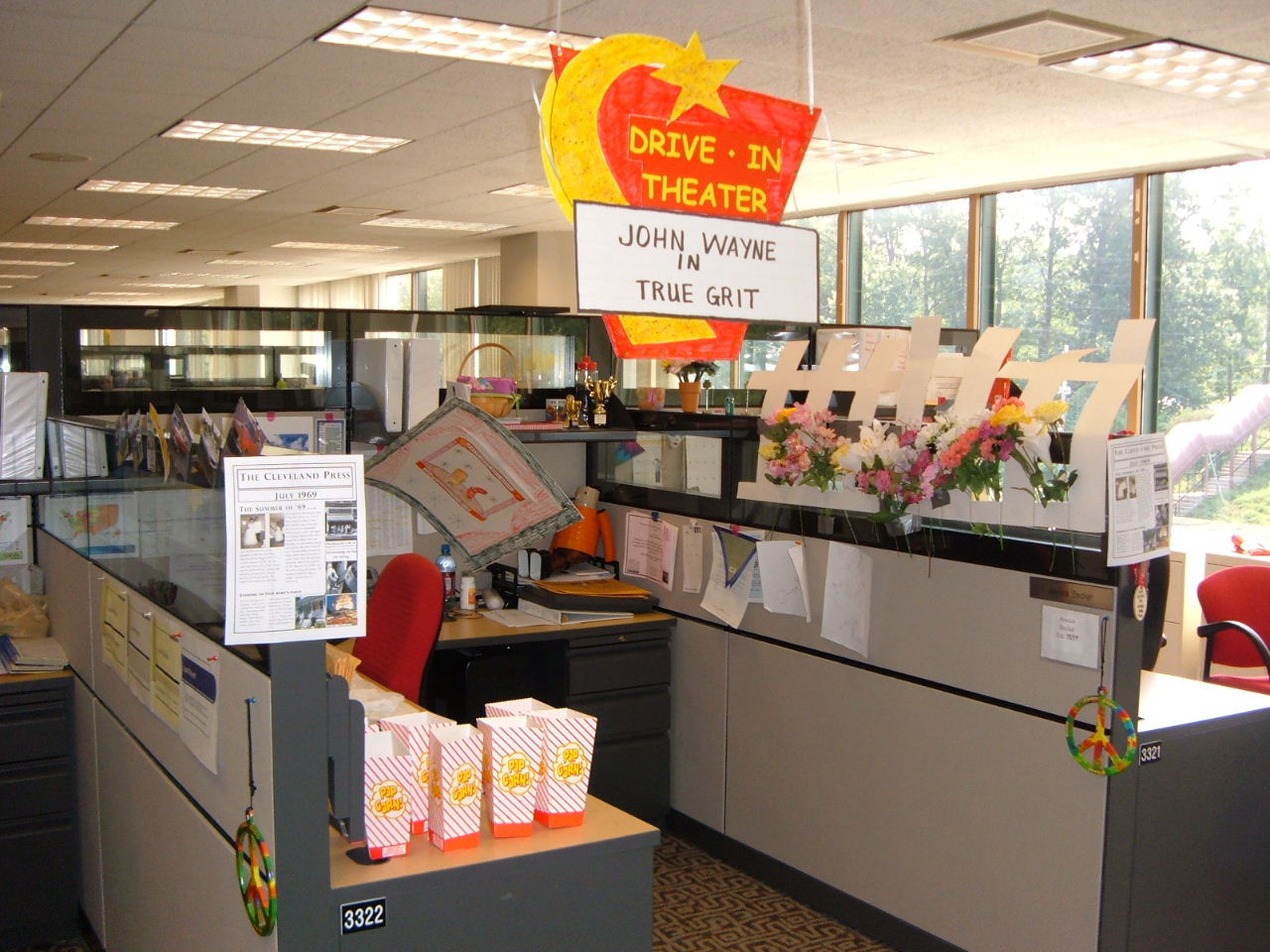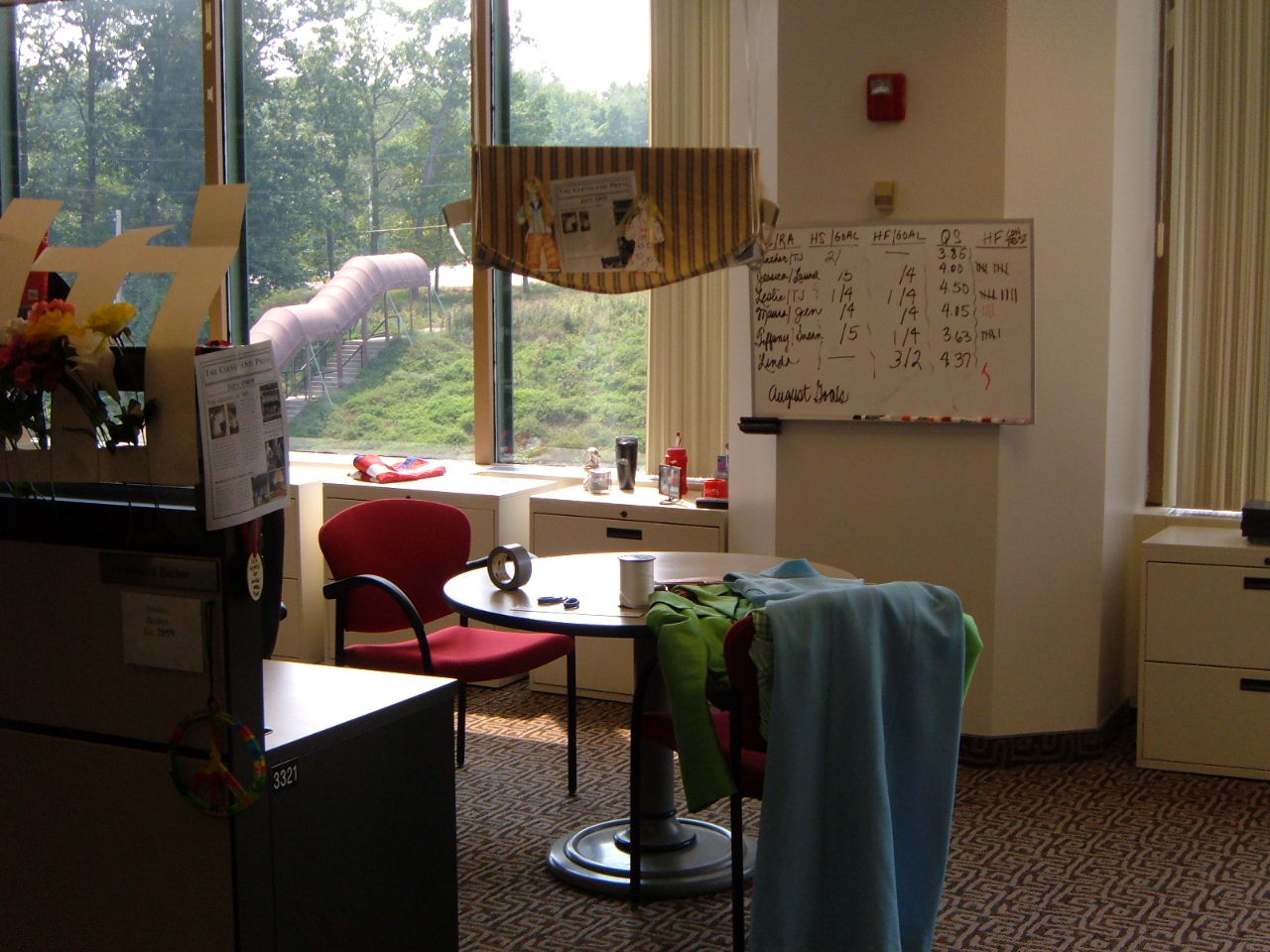 "Sea Cruise"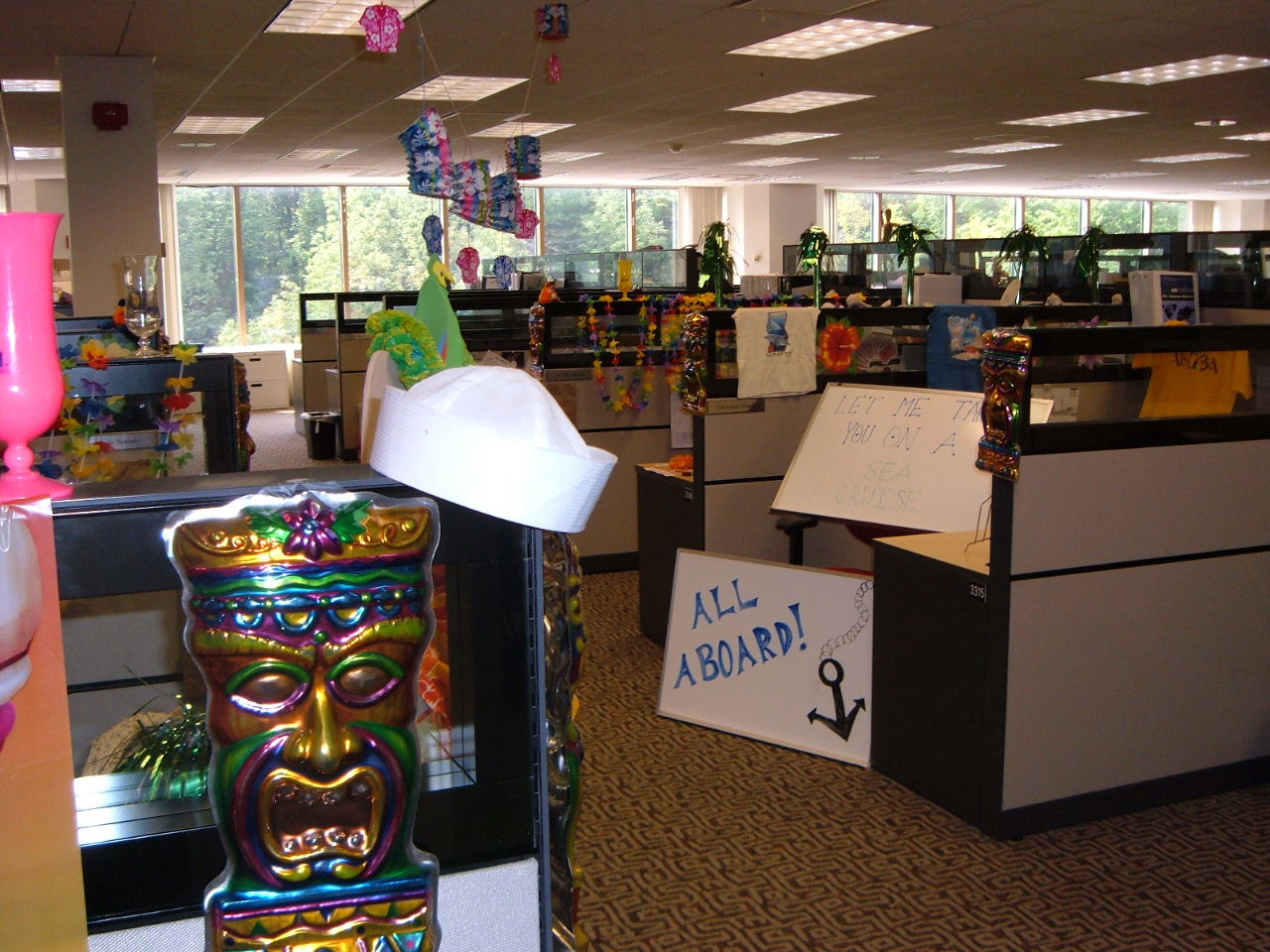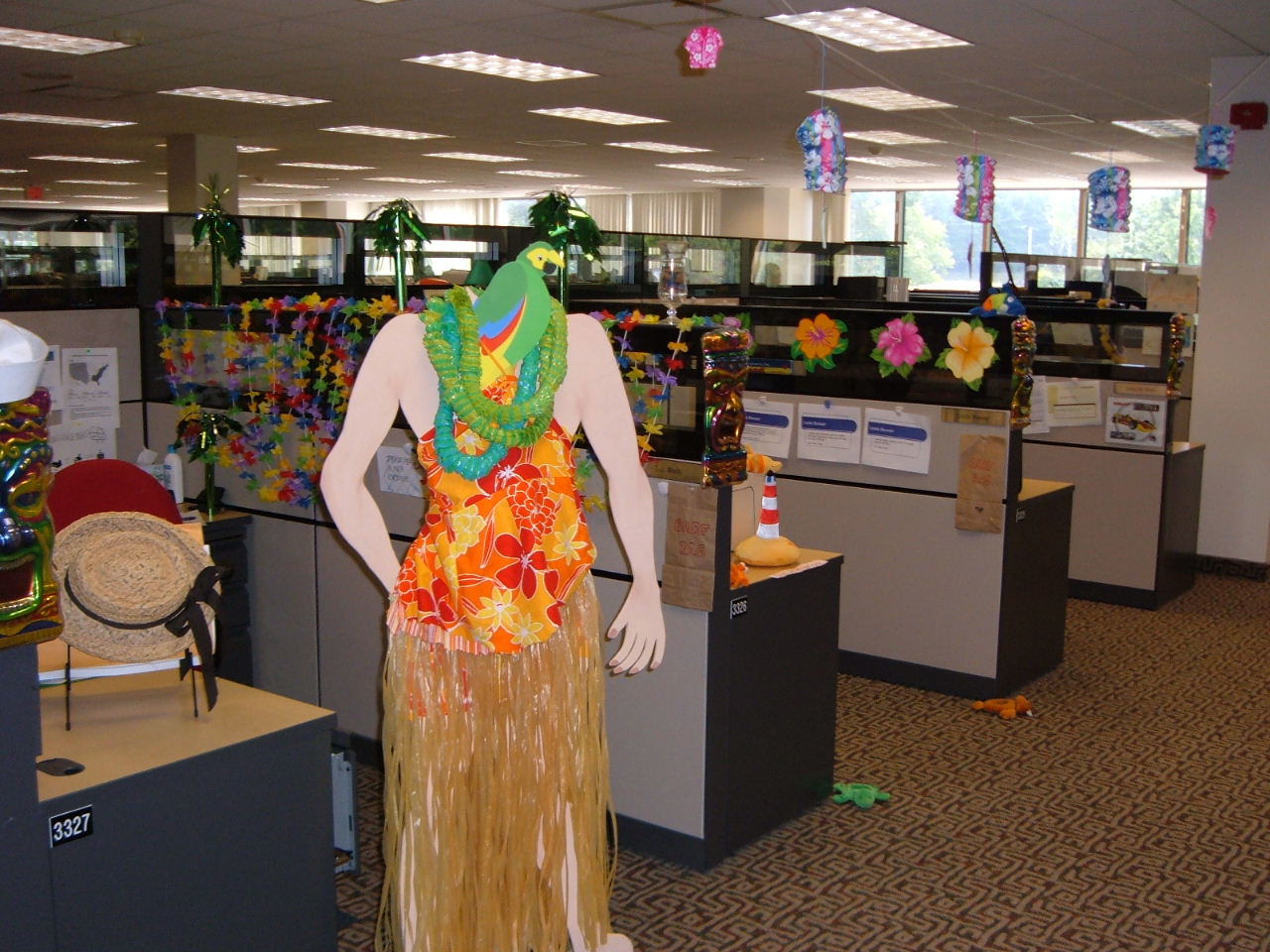 (some kind of Will Smith song) You guess what it is.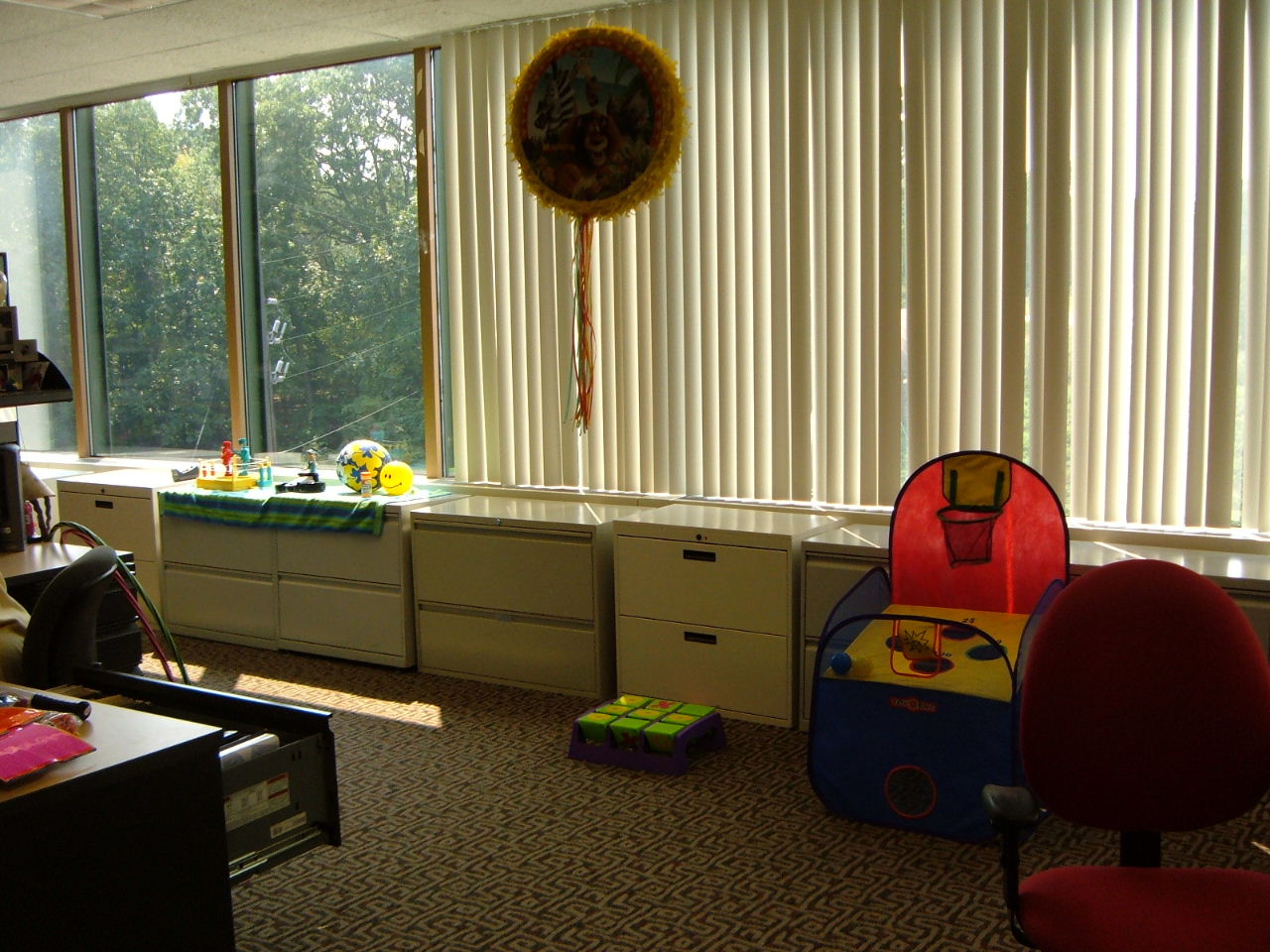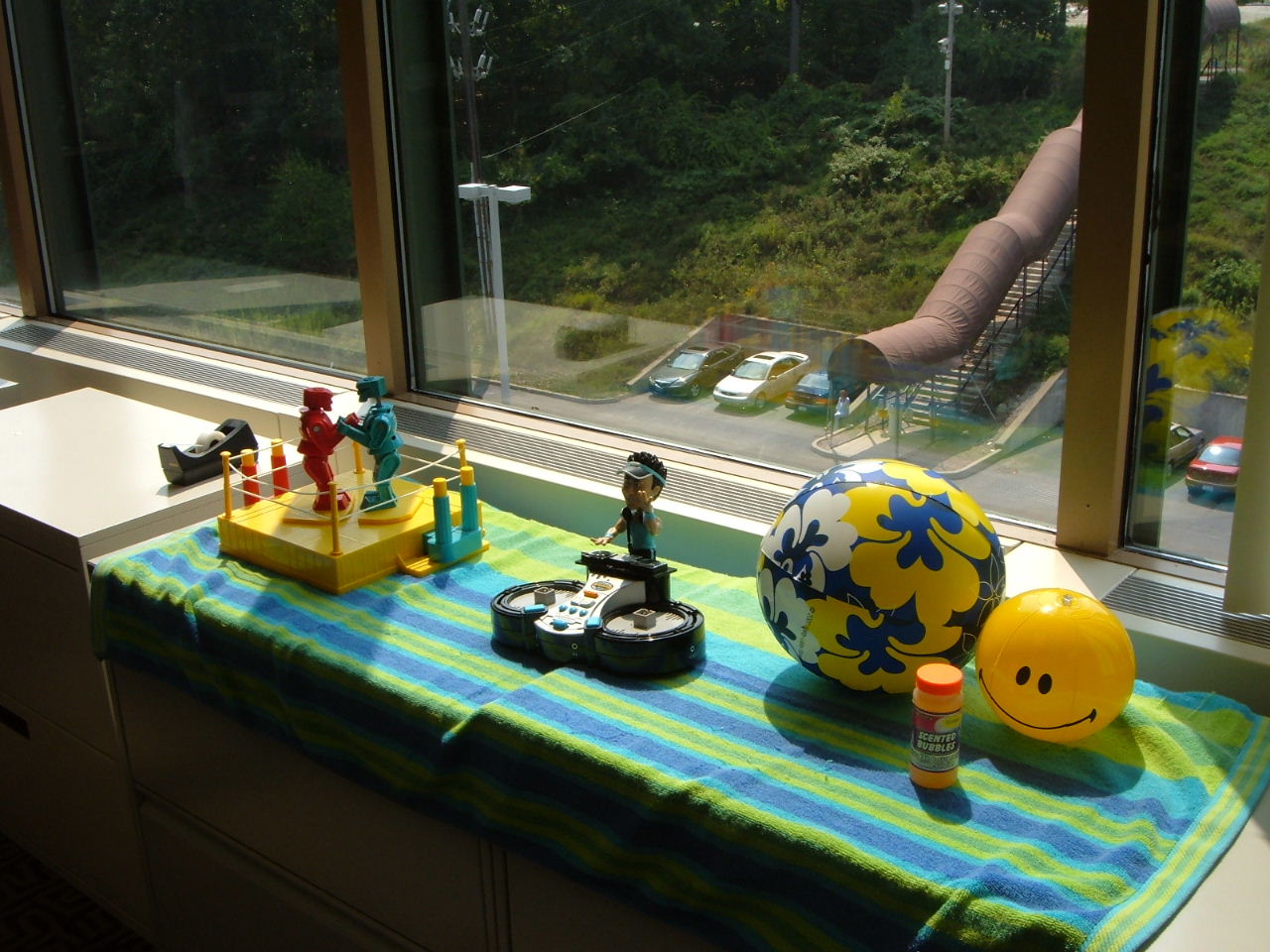 That's it. Sometimes things get a little tense at work and the Wow Committee tries to bring some fun to the workplace. Those who participated were very creative, and had some fun
for a couple of days.
Thanks for taking the time to look at the pictures.
Here are some more

Click > Margaritaville Photos