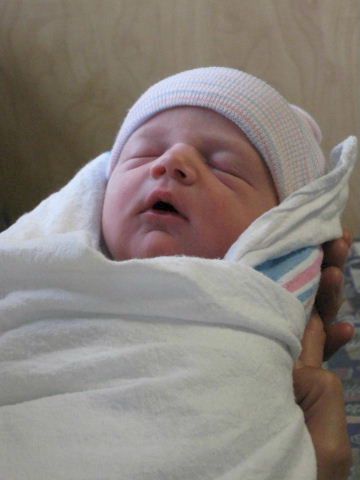 Hello everybody. I'm finally here.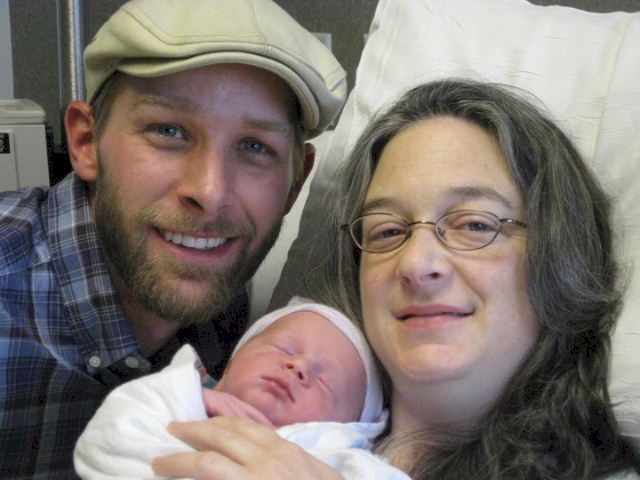 This is my Daddy Nathan and my Mommy Mary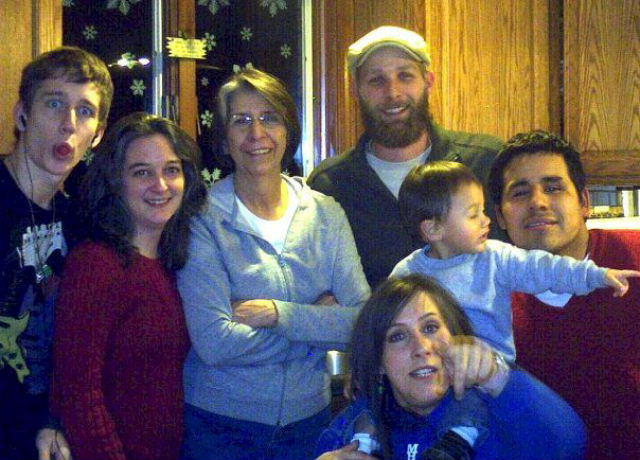 This is my new family - Uncle Ryan, Mommy, Grandma Kathy, Daddy, Aunt Mary,
Cousin Elias and Uncle Jose.
I don't have much hair now, but just you wait.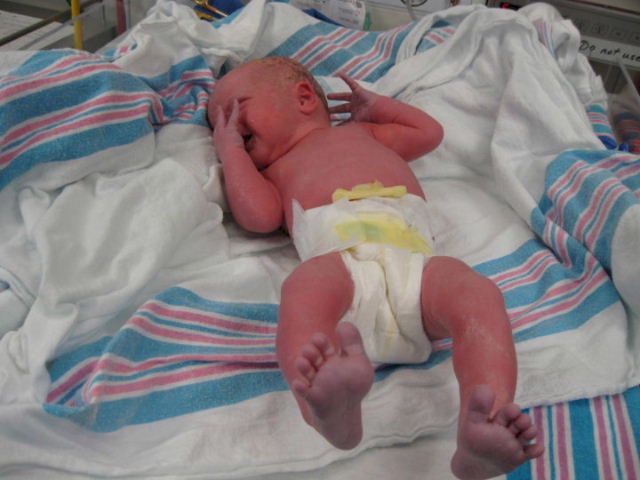 I don't have many clothes right now.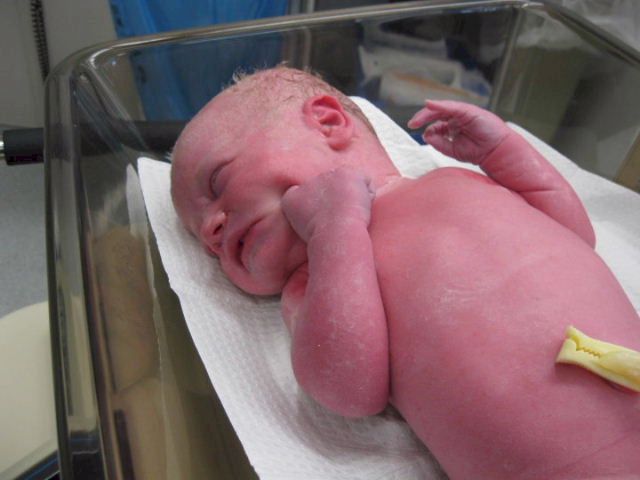 I think I am ready for a bath.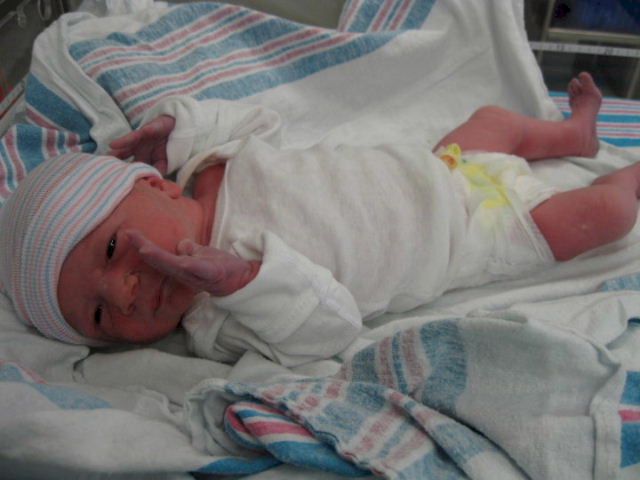 Do you like my new hat?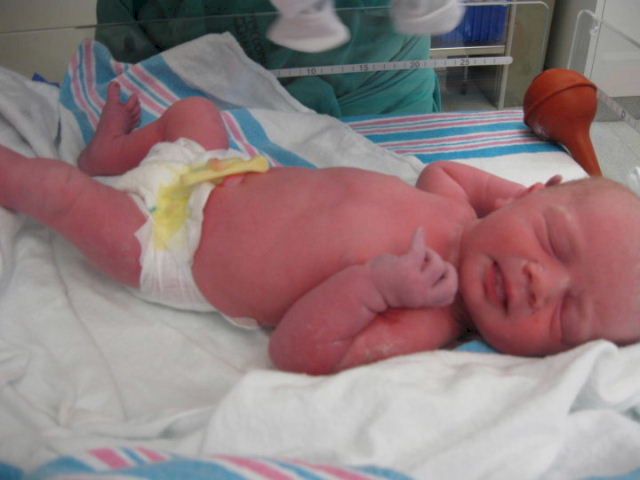 Please don't put that in my ear.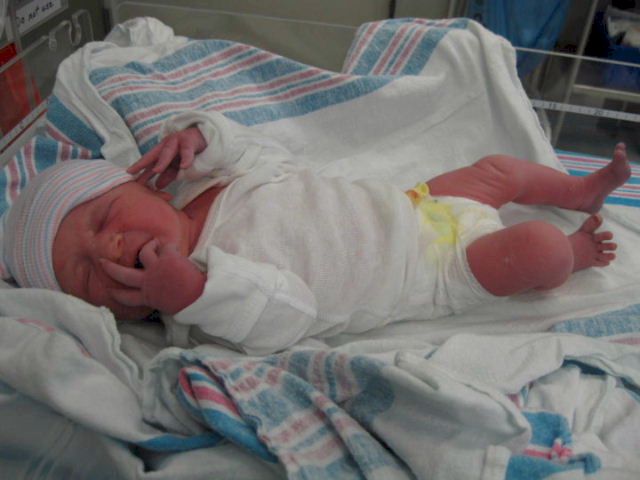 I'm getting hungry.
That's my Grandma Kathy. She holds me nice and tight.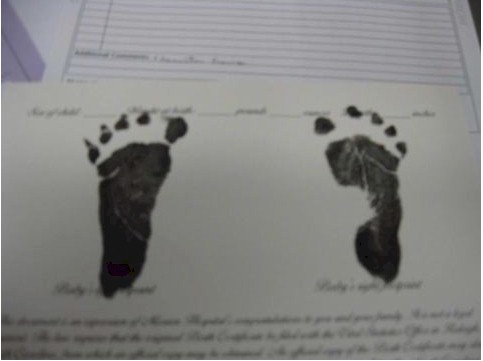 My feet are little right now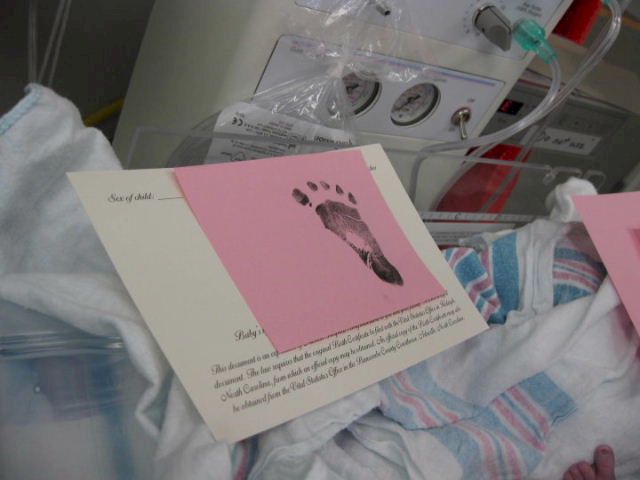 My first autograph.