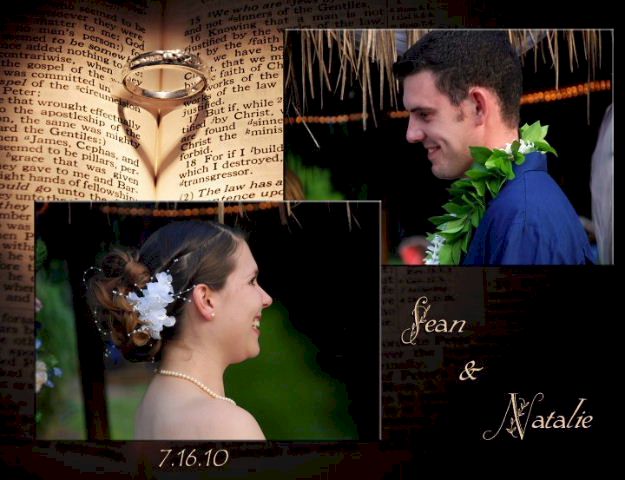 Natalie Pramuk, daughter of Dan and Renee Valentovich Pramuk, married Sean Mowbray on July 16, 2010.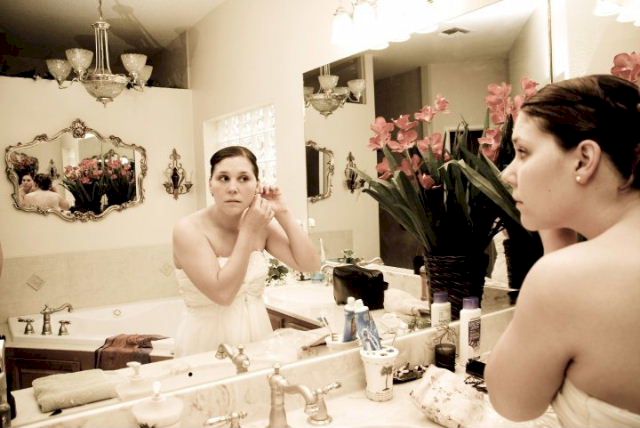 The bride get

s

ready for

the ceremony.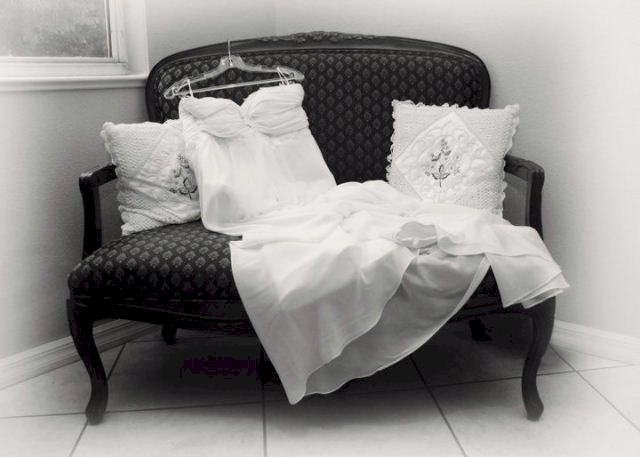 Displaying the wedding gown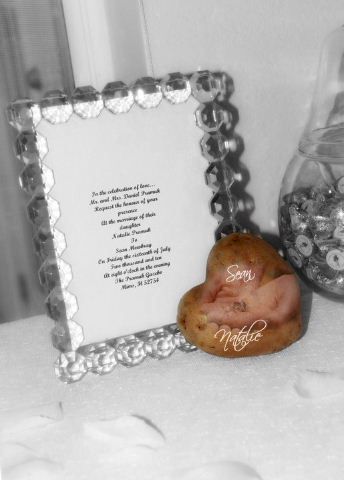 The invitation and heart potato found in a 10 lb. bag as he groom peeled the potatoes for the Pramuk family reunion.
Everyone said it was a good omen.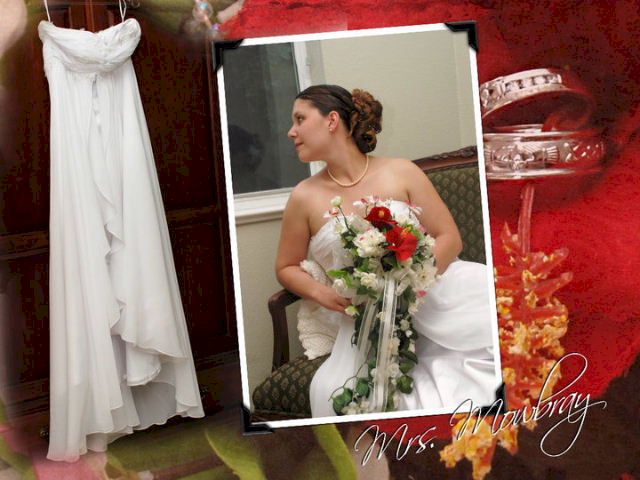 The Irish claddagh rings of the bride and groom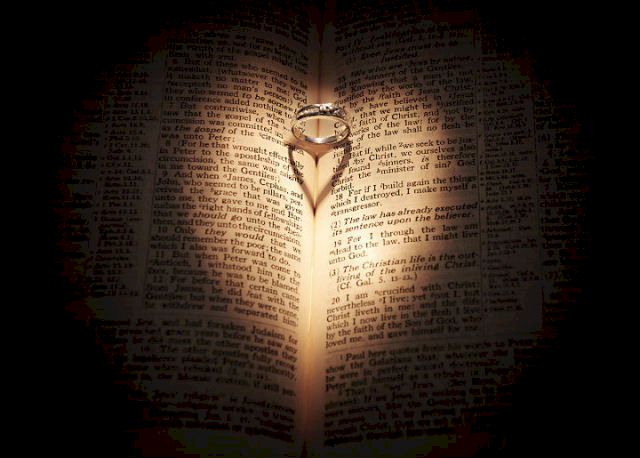 L

ove is patient, love is kind.....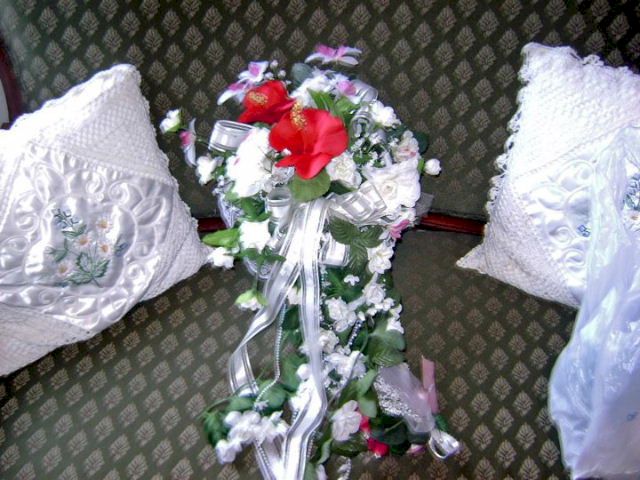 The bride's bouquet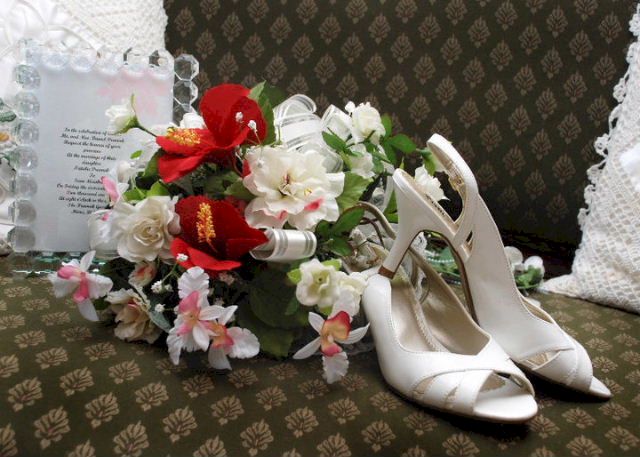 Something old, something new......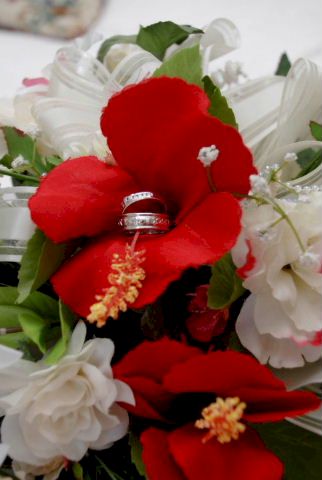 The couple's Irish wedding bands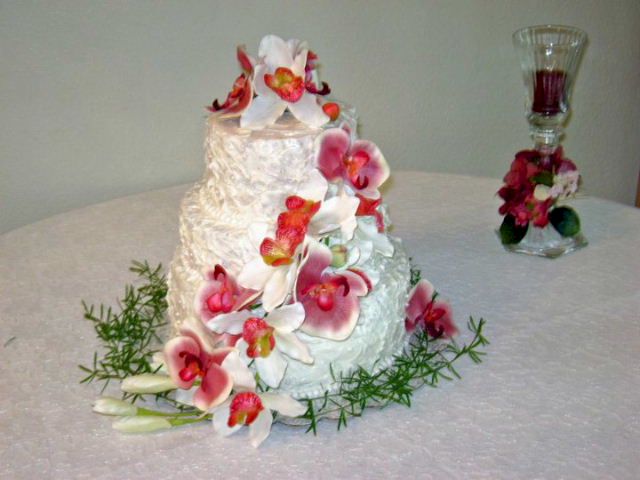 Natalie and Sean's wedding cake
The bride and groom's daughter share a kiss with mommy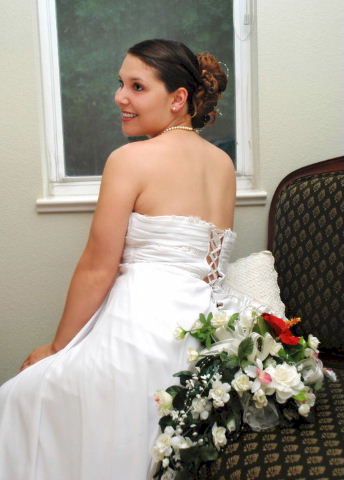 A

display of the gown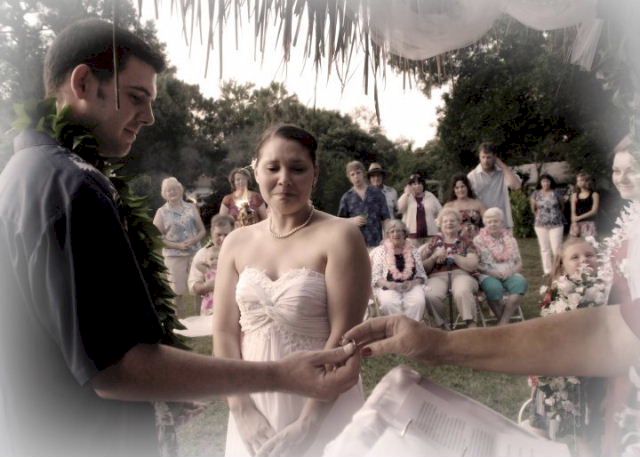 T

he bride in tears as she sees her wedding band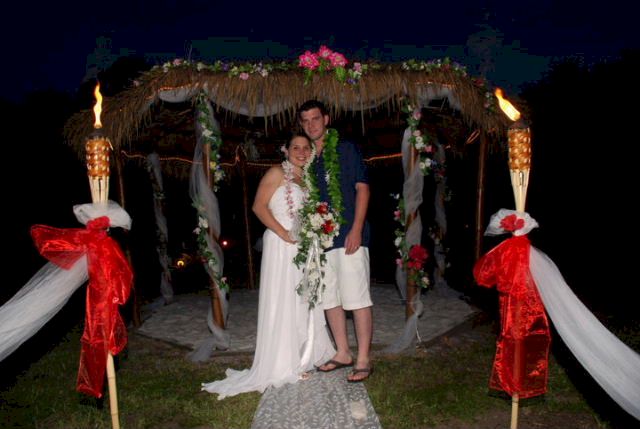 The place of the wedding, Mims Florida at Natalie's Aunt and Uncle's house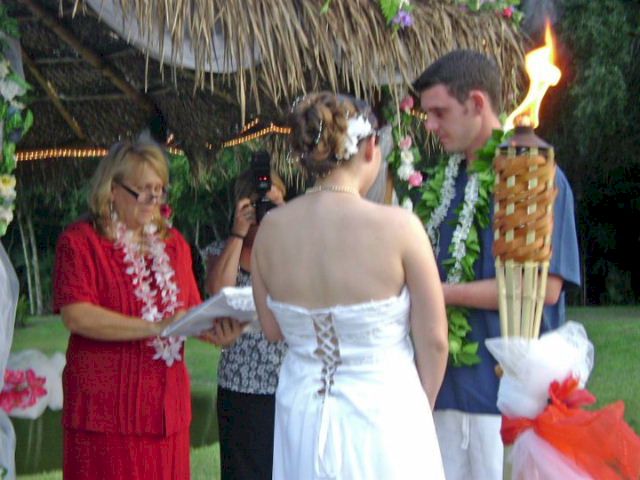 The minister performing the ceremony is Natalie's Aunt Denise Pramuk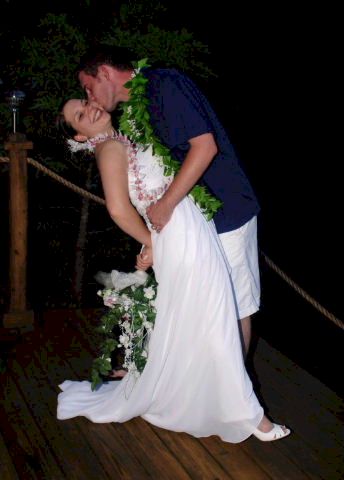 The happy couple after the ceremony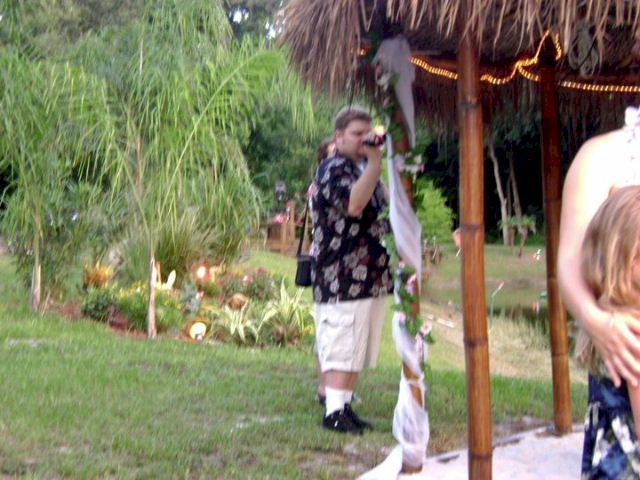 Ben, the bride's brother video tapes the wedding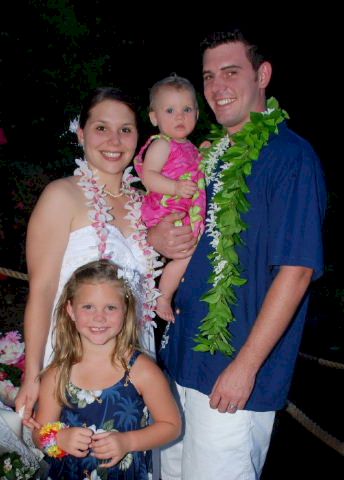 Mr. and Mrs Sean Mowbray with their two daughter, Alexis 6, Melanie 10 months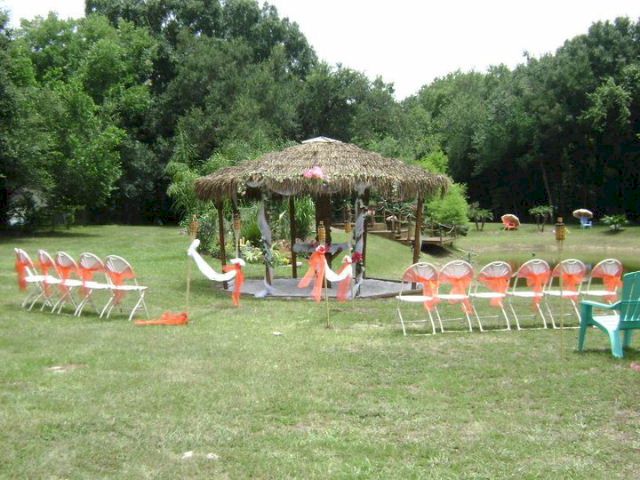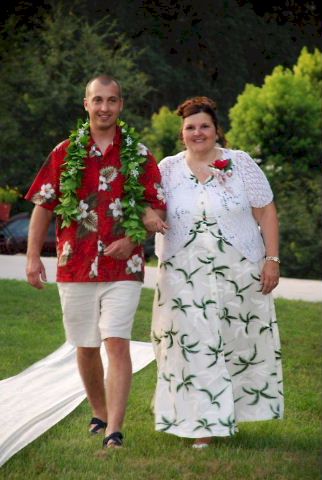 Eric Hug

h

es the best man, escorts the mother of the bride, Renee Valentovich Pramuk, down the aisle